BAYTOWN, TX – Win or lose, the two most recent Top Fuel event titlists on the 2014 Mello Yello NHRA Drag Racing Series – U.S.
Army Racing's Tony Schumacher and Antron Brown – keep an unwavering focus on demonstrating the same attributes the Army looks for in its Soldiers, which are putting the mission first, a never-quit attitude and a refusal to accept defeat.
Schumacher, the seven-time Top Fuel world champion and driver of the U.S. Army Dragster for Don Schumacher Racing (DSR), scored a resounding event title at The Strip at Las Vegas Motor Speedway the last weekend in March. Brown, the 2012 Top Fuel champion and driver of the Matco Tools/U.S. Army Dragster for DSR, followed that up with his first career victory at the unique NHRA Four-Wide Nationals on the outskirts of Charlotte, N.C., two weekends ago.
Mark Cox wants to win an IHRA championship.
Over the past several years the 55-year-old North Carolinian has won championships in just about everything on two wheels, but an IHRA title and, more importantly, a Top Fuel Harley title, have eluded the veteran rider. So when the IHRA season began in Tucson, Arizona in March with a brand new look and a brand new championship program for the nitro-burning Harley-Davidson class, Cox was ready to ride.
Sort of.
You see Cox was ready, but his brand new bike was not. So Tucson came and went without him, as did IHRA's second stop on the Nitro Jam Drag Racing Series North American Tour one week later in San Antonio. Two races down, two winners in the form of Mike Scott and Randal Andras, and still no Cox.
DEJORIA RETURNS HOME TO TEXAS ON A ROLL – Alexis DeJoria arrives back in her home-state of Texas after advancing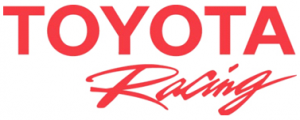 to her third final round of the season in Charlotte.  DeJoria, who calls Austin home, is currently tied with Robert Hight for the most Funny Car wins this season with two (Phoenix and Las Vegas) and sits solidly in third-place.  She also became the first woman in Funny Car history to run a sub-four-second pass (3.997) at the season-opening Winternationals.
BROWN LOOKS TO EXTEND WIN STREAK IN HOUSTON – Fresh off his second triumph of the season at the Charlotte 4-Wide, Antron Brown will be looking to keep that win streak alive at Royal Purple Raceway this weekend.  With two victories in the season's first five races, Brown has already secured his sixth multi-win season since entering the Top Fuel ranks in 2008.  Since 2009, Brown is the winningest driver in NHRA Nitro racing with 25 victories – six more than the closest Top Fuel driver in that time period.
HOLLYWOOD, FL – Greg Anderson, Larry Dixon, Scotty Richardson, and the Vegas Spring Fling winners all join host Joe Castello,
along with the NHRA's Alan Reinhart, on WFO Radio Nitro. To listen now, go to http://www.wforadio.com or click "latest show" button.
4-Time Pro Stock Champion, Greg Anderson, stops by WFO to discuss his return to the cockpit of his Summit Racing Camaro. Anderson, talks about his new perspective on life, the difficulty of watching the sport move on without him, and his chances of making the Countdown having missed every race in 2014.
HOUSTON, TX – Shaking off a difficult race in Charlotte, Lucas Oil Pro Stock driver Larry Morgan is optimistic things will turn
around at the O'Reilly Auto Parts NHRA SpringNationals this weekend.
Morgan was forced to use three engines in Charlotte, and problems forced him to miss two qualifying sessions, a rarity for the veteran campaigner, but Morgan and his team spent the time between Charlotte and Houston repairing engines and adjusting their Ford Mustang's tune-up.
"We've got it all back together and we're good, so we're headed to Texas," Morgan said. "We're back to normal, and we'll have one car in my pit, so we're good to go."
One of the areas of concern for Morgan was broken valve springs, but the root cause of the breakage bothers Morgan, too.
"We have been tearing them up," Morgan said. "V. Gaines runs the same ones I do, and he's been having trouble, too. There were a lot of issues (in Charlotte). We had some trouble with our tune-up. I just don't think we have enough fuel. Our sensors are giving us false readings, and we keep adding fuel to it and it picks up power, so we're going to keep adding fuel to it."
Baldwinville, MA – After a disappointing start of the season on the newly build Dan Page 69' Dodge Daytona Pro Mod at the NHRA
Gatornationals in March, the team decided to regroup and visit Pete Farber's old stomping grounds, the NEOPMA (Northeast Outlaw Pro Mod Association) Door Wars event  April 11-13 at Maryland International Raceway.
"We had chassis setup issues at the Gators and did not have a lot of testing time prior to the Gators as we just completed the car a few weeks earlier." Farber said. "Going to the NEOPMA Door Wars event which is quarter mile and similar rules to NHRA gave us a chance to get the chassis right and compete with some great Pro Mods."
Join Donnie Couch and Darr Hawthorne this week on Speed Scene Live TV, Tuesday night April 22.  They'll be talking nitro with
IHRA president Scott Gardner about this season's Nitro Jam series – with Scott New, Director of Firebird Raceway Operations about the upcoming Ignitor in Boise nitro funny car race and the NHRA Heritage Series.  They will also have Chris Blair from Gateway Motorsports Park in St. Louis talking about his Nitro Rendezvous in May.
Donnie also has video interviews with winning midget and sprint car driver Damion Gardner from Perris Speedway, Robert Hight – President of John Force Racing and Don Schumacher Racing's "Fast" Jack Beckman from the Frank Hawley Drag Racing School.
Tune in to SpeedScene Live TV, Tuesday night at 6:00 PM Pacific Time for the Donnie & Darr Nitro Report from the West Coast Funny Car Factory.