While last year's Super Summit at Summit Motorsports Park featured plenty of adrenaline-pumping, action-packed
activities, this year's event promises to pack even more punch.
In addition to cruise-ins, drag-strip fun-runs and autocross, the event will boast the Summit Racing Equipment-sponsored BIGFOOT Monster Truck and its driver, Larry Swim, who will take part in a captivating car-crush and talk with fans about everything from high horsepower to high jumps in his truck equipped with long-travel shocks and "zoomie" style headers that make it loud and proud.
Also on site will be BIGFOOT #5, which rolls on super-size tires that measure 120X48X60 and weigh a whopping 2,400 pounds each, and the Super Summit event truck.
Schumacher Continues To Make Strides with U.S. Army Dragster While Brown Motors His Way to Top Fuel Final in Return to Topeka
Tony "The Sarge" Schumacher and the U.S. Army Top Fuel Dragster team for Don Schumacher Racing (DSR) left
this weekend's 28th annual NHRA Kansas Nationals at Heartland Park Topeka feeling like they made great strides in prepping their 10,000-horsepower machine for a run to a ninth world championship in 2016.
A narrow, second-round loss in Sunday's elimination rounds to did not put a damper on an otherwise workmanlike weekend for the U.S. Army team, which qualified fifth after four solid runs on Friday and Saturday and another stellar run in today's opening round.
Meanwhile, fellow U.S. Army driver Antron Brown and the Matco Tools/U.S. Army Dragster for DSR continued its hot streak of late, reaching today's Top Fuel final against an even hotter Doug Kalitta, who scored his third consecutive event title and widened his lead in the standings.
CHARLOTTE – Drag racing legend Shirley Muldowney has been diagnosed with lung cancer and will undergo
surgery at Novant Health Presbyterian Medical Center in downtown Charlotte early Wednesday morning to remove her right lung, where a Stage II tumor has grown. Renowned thoracic and cardiac surgeon Dr. Harold Howe will lead the team performing the five-hour-long procedure.
"I urge everyone to keep up with their health and get chest X-rays as often as possible to make sure they are OK," the 75-year-old Muldowney said. "I'm a fighter, always have been, and I'm going to fight this as best I can with everything I got. Dr. Howe is the No. 1 guy in the business, and he's as ready as I am to get this thing out of me.
"I'm ready for the pain to stop. It's been getting worse the last few weeks as they did biopsies and the pre-op stress tests to make sure I was strong enough to have the surgery. Everything is good, so we're getting it done."
BOWLING GREEN, KY – After bagging a runner-up finish and semifinal result in Division 3 action this past weekend
in Norwalk, Ohio, Troy Coughlin Jr. heads south to historic Beech Bend Raceway Park for the JEGS NHRA SPORTSnationals presented by Quick Fuel Technology, the most prestigious Sportsman drag race on the NHRA schedule.
The three-day affair, which starts Friday, will feature racing in Comp, Super Stock, Stock, Super Comp, Super Gas, Super Street, Top Sportsman, and Top Dragster.
Team JEGS representatives Troy Jr. and his uncle Mike Coughlin will compete in three of those classes, Troy Jr. in Super Comp and Super Gas and Mike in Top Dragster.
By JM Hallas
Marion, TX – This Saturday(May 28th) San Antonio Raceway hosts its "Night of Fire" show on the 1/8th mile track.
The show features the Texas Outlaw Pro Modified Association(TOPMA) for its first of two visits to the speedplant just east of San Antonio.
TOPMA is some of the baddest door slammers on the planet with a variety of engine combination(blown, nitrous injected, turbo charged) displaying some of the wildest bodies and graphics. TOPMA's first rule(and only real rule, except safety), "Run what ya brung and hope it's enough." They run heads up, on a .400 pro tree and a pro ladder elimination, usually tripping the timers with sub four second passes, around 200mph.
Steve Wiley will look to repeat in his return visit to SAR after taking home the $50,000 payday during the Bounty Hunters Grudge Nationals earlier in the year. Wiley had planned on running a TOPMA show, but when that show was rained out, Wiley packed up and headed to SAR. During the event Wiley knocked out Kye Kelley(Street Outlaws), James 'Birdman' Finney and then Ricky Delgado in the finals.
13th Annual NMRA Ford SuperNationals brings wild heads up drag racing, TV stars, grudge racing, jet dragsters, all-Ford car show and more on June 10-12
Santa Ana, CA – Located right outside of Columbus, OH, National Trail Raceway is getting ready for one of the
biggest all-Ford motorsport events of the year! The 13th Annual NMRA Ford SuperNationals is coming June 10-12 with the World's Fastest Fords, Street Outlaws TV stars, after hours Grudge Night, jet dragsters and the most exciting side-by-side drag racing in the country! If you're a Ford Mustang fan, you don't want to miss this wild weekend of wheel-standing madness! There's something for every Ford fan, on and off the track, with a giant manufacturers' midway, all-Ford car show and swap meet on Saturday and Sunday. With kids 12 and under free, it's also a perfect family-friendly event.
The NMRA Keystone Automotive Ford Nationals brings thrilling heads up drag racing between the original Street Outlaws, wild Renegades and many other all-Ford drag racing classes plus Bobby Ducote from Street Outlaws New Orleans and Mike Murillo from House of Grudge. Ducote will bring his small tire '71 Maverick "Lil' Legend" and Murillo will show off "Lafawnduh", a turbocharged '93 Mustang. These stars of the grudge scene will be available all day Saturday and Sunday to meet their fans and sign autographs. NMRA Grudge Night will begin after the regular schedule on Saturday night with both Ducote and Murillo presiding over the activities.
NORWALK, OH – National Champion Jonnie Lindberg raced to victory in Top Alcohol Funny Car at the NHRA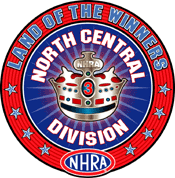 Lucas Oil Drag Racing Series North Central division Cavalcade of Stars presented by Budweiser event at Summit Motorsports Park. The Swedish racer was behind at the tree but took the win at the stripe in 5.580 seconds at 267.37 mph, earning the trophy over local racer Tony Bogolo of Hamilton, Ohio. This is Lindberg's second win of the season, his first being at the Circle K NHRA Wineternationals in February.
Brandon Booher, Urbana, Ill., was awarded the win in Top Alcohol Dragster over Brandon Greco, Roscoe, Pa. Both racers were even at the start, as Booher gained the lead and held off Greco's late run to capture the win with a 5.413 second lap at 268.76 mph to Greco's 5.442, 264.49.
In Comp Eliminator it was Rick Brown, Lebanon, Ohio, in his '00 Chevrolet S10 that went 8.334 seconds at 137.58 mph for the win over Troy Galibraith, Indianapolis. Galibraith had the holeshot at the start but had problems and backed off the throttle early in his '14 dragster.