DINWIDDIE, VA – Late rain showers and falling temperatures forced race officials to postpone Friday's qualifying
action at the Professional Drag Racers Association (PDRA) Brian Olson Memorial World Finals at Virginia Motorsports Park. The inclement weather set in during the middle of the second qualifying session for Top Sportsman, which featured a record 74 cars attempting to qualify.
All of the PDRA's professional and sportsman classes received at least one qualifying session on Friday. Defending world champion Jason Scruggs leads the NAS Racing Pro Extreme field with his 3.546 at 217.53 mph. The other number-one qualifiers in the pro classes are Steve Jackson (Switzer Dynamics Pro Nitrous presented by MoTeC), John Strickland (GALOT Motorsports Park Pro Boost), Ashley Owens (Drag 965 Pro Extreme Motorcycle), Ron Green (DiSomma Racing Engines Outlaw 10.5), and Richard Penland (PDRA Extreme Pro Stock).
$5700 in Fuel Credits Await Champions
SAN ANTONIO, TX – The Professional Drag Racers Association (PDRA) will stage its final event of the season this
weekend at Virginia Motorsports Park and among the awards at stake is $5700 in fuel credits posted by VP Racing Fuels, the Official Fuel of PDRA. The awards include $1000 to the champion in each of the Pro automotive classes, $500 to Pro Extreme Motorcycle, Top Sportsman and Top Dragster champions and $100 each to the Junior Dragster and Top Junior Dragster champion.
In addition to gift certificates in these amounts to be awarded at the end-of-year banquet, each class champion also will receive a VP Racing Fuels Championship jacket, according to Mark Ticen, VP's Director of Race Fuel Sales. "It gives us great pleasure to provide these awards in recognition of the hard work and dedication required to achieve these championships," Ticen said.
TULSA, OK – Keith Haney and his Keith Haney Racing team are likely done for the 2016 season after Haney decided
not to race "Notorious" in the PDRA World Finals this weekend at Virginia Motorsports Park.
Haney has driven the Lucas Oil/RacingJunk.com Chevrolet — nicknamed "Notorious" — in the Pro Nitrous class this season, but he and his team are taking the weekend off.
"It saddens me a little bit because it's a Brian Olson memorial, and he was such a great friend to me," Haney said. "But to drive 22 hours the week after racing in the Throw Down (in T-Town) was going to be tough. It doesn't matter where I'm at in the points, and I can finish in the top 10.
GREENEVILLE, TN – National Hot Rod Association (NHRA) racer Allen Johnson and Marathon Petroleum
Corporation (NYSE: MPC) today announced an extended sponsorship agreement to continue their partnership into the 2017 season.
"We are thankful for our continued partnership with Marathon Petroleum, both on and off the track," said Allen Johnson, racer and CEO of Johnson & Johnson Racing. "We learned much in 2016 as we improved our performance and adjusted to a new electronic fuel injection system. We're excited to hit the track again in 2017, determined to bring home another championship."
HOLLYWOOD, FL – It's about to go down! The AAA Texas Fall Nationals winners tell all on WFO Radio.  Hear what
Mello Yello Series Top Fuel champion Antron Brown and Steve Torrence are up to while in Kilgore, TX following their final round battle at the Texas Motorplex.
Funny Car winner, Matt Hagan, gives deep insight into his victory and why he was so motivated following a loss in Reading, PA.
Pro Stock winner, Drew Skillman gives the details of his victorious day, and talks about having "nothing to lose" in the final two races.
Stow, OH – Mickey Thompson Performance Tires & Wheels returns to The Million Dollar Race this year as a
$25,000 contingency sponsor of The Triple.
Racers are preparing for the 21st annual Million Dollar Race scheduled Oct. 20-23, hosted by Montgomery Motorsports Park. The event offers the largest payday in drag racing history, with an additional $50,000 in racer appreciation giveaways.
"This will be an outstanding weekend featuring some of the best in bracket racing," said Tom Kundrik, Motorsports Manager for Mickey Thompson. "Our ET Drag slicks give racers an incredible edge with fast, reliable performance."
BENSON, NC – GALOT Motorsports once again continues to broaden the organization's horizons. With an implicit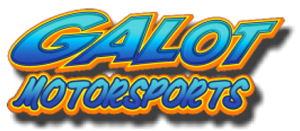 focus on strengthening the industry, GALOT Motorsports recently purchased Mike Valerio Motorsports (MVM) Products.
MVM was started in 2012 by Mike Valerio and quickly became an industry leader in wheelie bar production and design. Valerio utilized years of R&D and an extensive background in Pro Stock chassis fabrication to develop his unique wheelie bars. Since startup, Valerio has developed one of the most rigid wheelie bars on the market for both dual and single wheel sets. MVM's proficiency is proven by the large number of Pro Mod teams that have chosen MVM bars.