Pomona, CA – Kalitta Looks To Extend Winternationals Streak…Doug Kalitta will be looking to extend his Winternationals winning streak to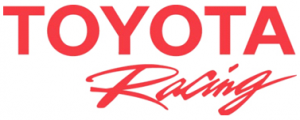 four this weekend. In addition to winning in 2020 (over Austin Prock), 2019 (over Steve Torrence) and 2018 (over Tony Schumacher), Kalitta also was the event runner-up in both 2016 and 2017, giving him an 18-2 round win-loss record at one of the sport's biggest events over the past five years. In addition, Kalitta won the 2019 NHRA Finals, giving him three straight overall wins at the Auto Club Raceway. Should he win the Winternationals, the Mac Tools Toyota driver would become just the fifth driver in history to register 50 career Top Fuel wins. Along with the 50-win milestone, a win would put Kalitta just two victories away from tying Antron Brown and Joe Amato for third all-time.
SoCal Connection Looking For Hometown Success…After advancing to the Funny Car semifinals or finals in each of the last three races, Alexis DeJoria and the Orange, California-based DC Motorsports team will look to score their first victory since opening shop for the pandemic-shortened 2020 season at their home track. The Winternationals were the very first drag racing event DeJoria ever attended at age 16 as a Venice Beach native. Team owner and two-time world champion Del Worsham elected to keep the team in his hometown, making it the last full-time NHRA team based in the area. Both DeJoria and Worsham will be looking for their first Winternationals victory. In addition to advancing to four semis or beyond in the last six races, their Bandero ROKiT Toyota Camry has qualified in the top two in five of nine races this season.