NORWALK, OH – It is amazing how one seemingly insignificant decision can have such a profound impact on a person's life. Or, in the case of
IHRA Mod ET World Champion Mark Pressey, an entire racing season.
For Pressey, the 2014 racing season simply wasn't supposed to happen. Pressey finished last season with a broken car and, following a trying winter, the veteran racer out of Newport, Michigan had no intention of getting his car ready for the season. But one man changed all of that, encouraging Pressey to fix the car and get it ready for racing.
Just a few months later, that motivation led to Pressey earning the IHRA Mod ET World Championship at the Summit Racing Equipment World Finals at Memphis International Raceway.
BROWNSBURG, IN – John Force Racing CEO and 16-time NHRA Funny Car champion John Force announced today that he has accepted the
resignation of his Castrol GTX High Mileage crew chief Jimmy Prock effective today. Force is currently No. 2 in the Mello Yello Funny Car point standings, a mere 36 points behind rival Matt Hagan, with two races left in the NHRA Countdown.
"Yesterday Jimmy Prock told me he was resigning at end of the season and John Force Racing chose to accept his resignation as of today. My No. 1 goal was to keep the people that I have built this machine with over the past three decades. I am working with JMI and we are making progress to be where we need to be financially. We have a major announcement at the Las Vegas race and possibly some announcements at SEMA as well as into the off-season leading right up to the Winternationals in 2015. When I lay out a plan I stick with it.
Reynolds, GA – After recent double wins in both Top Dragster and Top Sportsman at a NOPI Nationals event, the Spradlin Motorsports team was
back in familiar territory at the last NHRA Lucas Oil Drag Racing Series Southeast Division event of the season at Silver Dollar Raceway in Reynolds, GA.  The Southeastern Hose backed team carried high momentum into the event and reached the final round in Top Dragster.
"We were really excited to get back to Silver Dollar where we have had a fair amount of success in the past, with a several final rounds appearances and a win," says Casey Spradlin, team driver of the supercharged '37 Chevy Coupe Top Sportsman and supercharged rear-engine Top Dragster.
Enfield, CT – The President of Hanna Motorsports Jets, Al Hanna, today announced the post wind tunnel performance results of the Queen of
Diamonds II jet dragster. The head-turning performance was the direct result of the Hanna's day of testing at the A2 Wind Tunnel complex, located in Mooresville, North Carolina.
"Our family is dedicated to growth and success. With that said, we made the decision to invest in a full day session at the acclaimed A2 Wind Tunnel, for our 'one-of-a-kind' jet dragster; the new 'Queen of Diamonds II.' There were many issues to trouble shoot with this new design, and we wanted to test in a controlled manner. The A2 Wind Tunnel made those tests available in a safe and really exciting environment."
HOLLYWOOD, FL – Don Prudhomme reflects on the life of racing icon Raymond Beadle. Cameron Evans and John DiBartolomeo join host Joe
Castello, along with the NHRA's Alan Reinhart, on WFO Radio Nitro. To listen now, go to http://www.wforadio.com
Don "the Snake" Prudhomme, who's streak of four consecutive NHRA Funny Car World Championships was broken by Raymond Beadle, who followed with three consecutive from 1979 – 1981, discusses the life of his friend and rival.
Cameron Evans, President of Red Line Oil, discusses Raymond Beadle as a one of a kind personality.
John DiBartolomeo talks about Beadle, the Million Dollar Bracket Race, and his latest venture: Drag Racing Scene.
Alan Reinhart gives his thoughts on Raymond Beadle's life and career.
The British Drag Racing Hall of Fame (BDRHoF) is proud to announce that Her Royal Highness Princess Katarina of Yugoslavia and Serbia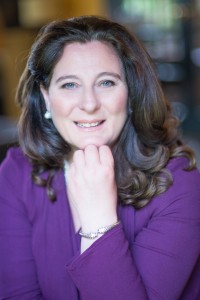 will be an Honoured Guest at the BDRHoF Celebration Gala Awards Dinner being held at the Savill Court Hotel, Windsor Great Park on November 22nd 2014.
Princess Katarina will present one of the major awards of the evening and is the first relative of the British Royal family to attend a drag racing event in an official capacity. As a great-niece of Prince Philip, Duke of Edinburgh, she is in line of succession to the British throne and as well as her extensive humanitarian work she is also President of the Guild of Travel and Tourism.
Chairman of the BDRHoF, Stu Bradbury said, "It is a great Honour to have Her Royal Highness Princess Katarina attending our event and present the major award of the evening. Her presence reflects the stature that the Gala Dinner has attained and is a fitting tribute to the pioneers who built the sport of drag racing in the United Kingdom. To have drag racing royalty in the shape of Don Garlits and a relative of the British Royal Family at the same event is something I would not have thought possible just a few years ago – even just a few months ago. I still can't quite believe it".
Huntington, NY – It's been a long journey filled season, but one team persevered and emerged a champion after battling the tough competition
that race the quarter mile Pro Mod series, and it came down to the final points event of 2014 to determine the Northeast Outlaw Pro Mod Champion.
Points leader going into the final event of the year, Fred Scriba, had chassis issues, struggled and failed to qualify, leaving Dwayne Wolfe and Craig Pio, 2nd and 3rd in points to battle it out for the championship. Craig Pio qualified #1 with a 5.896 at 253.85 and Dwayne Wolfe # 6 with a 6.066 at 237.42. They would be on opposite sides of the ladder, and going into first round 190 points and less than two rounds separated them. Dwayne won his first round battle with a pedal fest against Tyler Hard, and Craig won with a blistering 5.86 at 255 over Glen Puluse.