BLASDELL, NY – Tom Coonly had a slow start to the 2015 season. The Blasdell, New York driver suffered with first
round losses and no qualifying points for the first two races.
But by race #3, he shook off the gremlins and Coonly started to go rounds. By the end of 2015, he was regularly seen well into eliminations. That earned the 31 year old 602 points and put him solidly in fifth place in the 2015 Joe's Transmission TNT Super Series.
"The car bails me out all the time," said Coonly. "This season didn't go as planned for me. I had some luck bracket racing and was lucky to sneak into the top five in this ultra-competitive series. It's a great group of guys that keep you on your toes at all times."
Coonly ended the season with one of the best side by side qualifying runs ever in the TNTSS. "The best part of the year was the last race where both Lance (Pinto) and I went 7.000 side by side and I got #1 qualifier."
HUNTERSVILLE, NC – Drag racing legend Shirley Muldowney has resigned from the Board of Directors at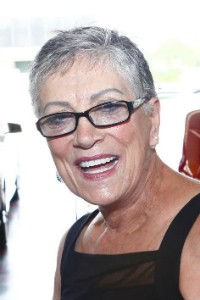 B.R.A.K.E.S., a North Carolina-based charity that promotes safe driving among teenagers.
"An opportunity has come up with another entity that will be a really wonderful deal for me personally, so I have resigned from B.R.A.K.E.S. effective immediately," Muldowney said. "I appreciate and cherish the time I had with board members Wanda Miller, Dave Dobson, and Mickey Aberman and I believe in the mission of B.R.A.K.E.S.
"I'm thrilled about the future, which has many possibilities that I will be at more NHRA races throughout the year. I've always enjoyed spending time with my wonderful fans, and the chance to see more of them has me very excited. Stay tuned for more good news coming very soon."
HOLLYWOOD, FL – WFO Radio Nitro starts the 'off-season' with 2015 Mello Yello Top Fuel World Champion
Antron Brown. Bob Wilber, Team Manager for Wilkerson Racing, stops by to discuss his retirement, the direction of the NHRA, and his future plans. The NHRA's Alan Reinhart gets it all started with an end of season recap, and host Joe Castello gives his thoughts on the NHRA season finale, and the recent news from Pacific Raceways.
To listen now, go to http://www.wforadio.com
Dave Connolly, Peeps Pennington, and Tommy Norton All Score Victories in the Three Races That Were Completed
JUPITER, FL – On Wednesday, November 18 racing was plagued by numerous morning showers delaying time runs.
At around 1 pm the cars began to make their first passes only to be stopped again by rain. Once the track was dried drivers were eager to get racing and test the surface for the first time.
As eliminations began just after 5 pm, drivers were fierce off the starting line with lightning quick reactions times making the first round of eliminations intense. Just as everyone began to fall into the racing rhythm with cars continuing to go down the track, everything was halted by mother nature again. After surveying the track conditions, officials decided to stop racing for the night and pick up in the morning.
When the morning arrived on Thursday it was a different story concerning weather… the sun was shining! Racing quickly resumed with some racers starting to show their prowess. Sean Lewis from Hampstead, Maryland had quick reaction times throughout the eliminations going .000, .007, .003 only to be knocked out in Round 7. Lewis faced off against fellow Maryland resident Bobby Spence of Woodbine. Spence went on to receive a bye run for the Semi Finals while the No. 1 qualifier Luke Bogacki from Caterville, Illinois faced Peeps Pennington. Bodacki went -.007 seconds on the light giving the win to Three Rivers, Texas resident Pennington. Spence, dialing in at 5.86 seconds, now faced Pennington for the final, who dialed in at 5.86 seconds. Pennington fired off a .009 second reaction time and ended up taking the win light.
LAS VEGAS, NV – "I think that's one of the biggest things as a coach that you have to try to take care of is to
compensate for any surprises that may come along." This statement was made by Bobby Bard, coach to the final team from the SEMA Show to qualify for the Hot Rodders of Tomorrow Engine Challenge Championship. He and his team of Franklin County Career & Technology Center students came through adversities, setbacks, hundreds of travel miles and seemingly endless practice hours in order to clinch fourth place at the first half of the Dual Championship.
"One of the biggest challenges that we had to overcome was, like everybody else, the time barrier," Bard continued. "As far as recorded times, at Carlisle in April we were at 26 minutes and 9 seconds. We went to another qualifier at the Route 66 Dragway in July and we shaved 3 minutes off our time. Then at SEMA, with penalties we were at 24 minutes and 9 seconds. We had two runs where we had an intake manifold bolt that was loose, which was a four minute penalty. Our time should have been right around 21 minutes. If we would have had clean runs, we would have came in second place."
TULSA, OK – There's an old adage in racing that's apropos for the 2015 season of Keith Haney and his Keith Haney
Racing team: "It's not how you start, it's how you finish."
Haney's Lucas Oil/RacingJunk.com Pro Nitrous Chevrolet Camaro closed out the year with quick elapsed times and high speed, capping a second-half surge that made him a consistent contender in the Professional Drag Racers Association.
"I could not be any happier with the way things ended, other than I wish I would've won," Haney said. "I wish we would've found the last half of the year at the beginning of the season. We would've won some races then."
LAS VEGAS – Just a few weeks removed from clinching his second NHRA Pro Mod championship, JEGS.com pro
Troy Coughlin returned to The Strip at Las Vegas Motor Speedway and totally dominated the ninth annual JEGS.com Street Car Super Nationals, winning the opening-day Quickest Pass Challenge, posting the fastest speed ever recorded by a doorslammer during qualifying, and winning the prestigious event outright for the third time.
"Las Vegas has been very, very good to us," Coughlin said. "I should pick up gambling because we always seem to do well in this town. On second thought, I'll save all my good fortune for the dragstrip; that's much more enjoyable for me.