LAS VEGAS, NV – The semi-annual racing trip to Las Vegas means a chance for renewed success for Top Alcohol Funny Car driver Greg
Hunter. Wheeling Geoff Goodwin's Synoil Racing entry, Hunter will join 19 other TAFC participants at the NHRA Toyota Nationals at The Strip at Las Vegas Motor Speedway this weekend. Since the fairly new driver/team combination started their season with a semifinal finish at the Vegas spring race this year, the Vegas return is especially anticipated.
Hunter's last race was the Texas AAA NHRA Fall Nationals in Dallas last month, where the Hunter and Goodwin team suffered a rare DNQ. The Wyoming driver failed to make it down the track quick enough to qualify for the sixteen-car field, prompting crew chief Ryan Protz and the team to make a few changes.
INDIANAPOLIS, IN – Tony Pedregon, former NHRA Nitro Funny Car World Champion and his American Racing Wheels Nitro Funny Car team
head into Las Vegas this weekend looking for a little Lady Luck at the 14th annual the Toyota Nationals, October 30-November 2nd at the Strip at Las Vegas Motor Speedway.
"After four consecutive races, I had some time off to evaluate our season and as we look back, we definitely expected more," said Pedregon, the two-time NHRA Nitro Funny Car World Champion. "We are not in the chase for the championship, but we still have a good car and plan on using these next two races to run hard, compete for wins and use the data to prepare and come out strong in 2015."
NORWALK, OH – The road to a championship is often paved with unexpected turns and tricky matchups.
Sometimes you find yourself matched up against a new racer you know little about, other times it is a former champion standing in your way. But what happens when you have to face someone a little closer in your life? Someone, say, you like to share your personal time with away from the racetrack? And what happens when that matchup comes in the semifinals of a race that determines a championship?
Ah, the dilemmas.
LAS VEGAS, NV – This weekend the 14th annual NHRA Toyota Nationals at The Strip at Las Vegas Motor Speedway will mark a momentous
occasion, and not just for drivers competing in the second-to-last race of the 2014 Mello Yello Drag Racing Series season. It will also mark the date that a wish will come true for one remarkable young man.
Terry Chandler, the sponsor of the Make-A-Wish Dodge Charger Funny Car driven by Tommy Johnson Jr., along with Don Schumacher and his Don Schumacher Racing team, have partnered with the Nebraska chapter of Make-A-Wish to grant 17-year-old Austin Zimmerline's one true wish: to be a race car driver and win a race for a team.
Daytona Beach, FL – The Florida based jet racing teams of Larsen Motorsports announced today they will debut their first ever all female jet
racing team. In 2015 the Miller Welding Jet Racing team will be led by Larsen Motorsport's own Paige Sanchez as crew chief wrenching for driver and company Co-owner Elaine Larsen on the Miller Welding Jet Dragster.
Sanchez began her role at Larsen Motorsports as a Final Assembly Specialist student intern. In early 2014, she led the design and engineering of the company's turbine engine test cell tie-down pad used for engine testing and bio-fuel research & development. Finally in 2014, she traveled with the team co-hosting the all new Jet Technology Center helping fans across North America understand what it takes to design, engineer, build, and operate a professional jet racing team.
DEJORIA LOOKS TO SWEEP VEGAS– Alexis DeJoria will be looking to make it a clean sweep of the year's events at The Strip at Las Vegas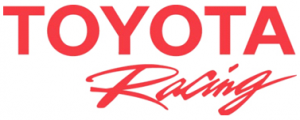 Motor Speedway this weekend.   In April, she defeated Robert Hight in the finals to win her second career Funny Car race.  For the season, DeJoria has won three races and has registered two sub four-second passes – the only woman in Funny Car history to reach that milestone.
BROWN REIGNING TOYOTA NATIONALS CHAMP – Antron Brown returns to Las Vegas as the defending Toyota Nationals champion after beating Clay Millican in last year's final.   The 2012 Top Fuel champion also won the spring race at the track in 2009.   Brown has already won six races this season and is now just two wins shy of tying Don Prudhomme for 10th in all-time NHRA victories.
The Top Dragster of Everitt Racing – Third Place
CAYUGA, ON – Driving the Everitt Racing Top Dragster entry, Mike Everitt had a good showing in the 2014 Quick 32 Sportsman Series, placing
third in Championship Point Award Series.
This year was the six of competition for the drag race series, presented by NAPA Auto Parts.
Everitt qualified for all events entered in a car that was capable of mid six-second times at speeds of just over 200 mph in the quarter-mile.
In his first events the Stratford, Ontario racer was a quarter-finalist, but came on strong during the last two events at the Grand Bend Motorplex.