PITTSBORO, NC – In March of this year PDRA Pro Extreme pilot, Terry Leggett, went in for a regular eye checkup.
He walked away with a long list of upcoming appointments and treatment options. Leggett had melanoma eye cancer.
"Back in March I went for just a regular eye checkup and found out I had a melanoma tumor in my eye. The week during Rockingham I had a radioactive plaque put in my eye. It stayed in for five days and then they removed it. I really won't know anything about the tumor for another five or six weeks. That's when they'll do all the resizing of the tumor to see if the radiation killed it or not. I'll wind up having to have my thyroid removed, too. Probably sometime in July. There's a strong enough possibility of cancer there that they want to remove it."
In conversation with Leggett, none would be the wiser about his current health battle. He remains as positive and upbeat as ever. With an easy way about him, indicative in his southern drawl, Leggett takes everything in stride.
West Coast hitter Shane Westerfield makes his first appearance ever at the prestigious Jegs Allstars race, run in
conjunction with this weekend's Route 66 Nationals in Chicago. One of the top two points earners from the Western Region, the toughest region in the country for Top Alcohol Funny Cars year after year, Westerfield will be competing for the first time in months after missing Houston to return home to California for the birth of his first child, daughter Corah.
"I'm excited about running the Allstars race for the first time and can't wait for the first run," he said. "CP-Carrillo has a new piston forging and an all-new connecting-rod design that we're going to try, and the last few times we ran the car it was pretty fast, so we feel like we have a real chance this year. This'll be a real road trip for once, with my dad, my wife Kayleigh, and Corah in the totorhome with me."
WEST LEBANON, NY – Lebanon Valley Dragway will host the NHRA Northeast Division on July 1-3. The event is
one of 45 scheduled across the country where drivers in the NHRA Lucas Oil Drag Racing Series earn points leading to divisional, regional and national championships as well as a chance at a share of the year-end purse of more than $519,000. Categories include Top Alcohol Dragster, Top Alcohol Funny Car, Comp Eliminator, Super Stock, Stock Eliminator, Super Comp, Super Gas and Super Street. The division's MXI/Magnaflux Top Dragster and Top Sportsman Series' presented by Select Performance will also run in conjunction with the event.
Gates at Lebanon Valley Dragway open at 8 a.m. Friday, 7:30 a.m. Saturday and 8 a.m. on Sunday. Qualifying and time trials start at 9 a.m. Friday and continue Saturday at 8 a.m.
GRAND BEND, ON – The last three events have equated to three final rounds for Team Aruba. While the team came
heartwrenchingly close to its first ever IHRA Pro Stock win in its last two outings, it was the IHRA Canadian Nationals and Team Aruba's third trip to the final round that would give the team, led by team owner, Ven Eman, and Aruba.com Mustang pilot, Trevor Eman, their first victory. An elated Eman was thrilled to get the win for his hard working team and the country he represents:
"It's very relieving to win an IHRA race finally. We've been after a win for a long time, and we have gotten close several times, but when the win doesn't come, you feel as if your determination and patience is being tested. All the time traveling away from home and on the road to make it to a final round and not win, blow up engines, tear up a race car only makes the perseverance in continuing the stride and achieving the win so much more satisfying and finally relieving. As they say; 'the monkey is now off our back.'"
NORWALK, OH – Reigning NHRA Lucas Oil World Champion Jonnie Lindberg, earned his second national event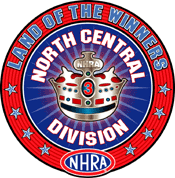 win this season, and 4h career win overall, in Top Alcohol Funny Car at the 10th annual Summit Racing Equipment NHRA Nationals at Summit Motorsports Park.
Lindberg defeated Kris Hool, by being a tenth quicker combined with a hole shot at the start as both racers maintained a smooth run down the track. Lindberg ran a 5.546 second pass at 266.95 mph to Hool's 5.646, 261.07. Lindberg lost earlier this season to Hool in the final round at Charlotte.
Rich Mc Phillips, Phoenixville, Pa., sailed to an easy win over Jeff Veale of Stoney Creak, Ontario. Veale was pulled off the starting line for a fuel leak as Mc Phillips made a clean pass in 5.434 seconds at 267.16 mph to take home his second national event Wally trophy this year, and his fifth career win.
NORWALK, OH – Shawn Langdon defeated J.R. Todd in an all-Toyota Top Fuel final to win the Summit Racing
Equipment NHRA Nationals at Summit Motorsports Park in Norwalk, Ohio, Sunday. The win is the eighth of the season for a Toyota driver in NHRA competition.
The victory was the second straight for Langdon after winning last weekend in Bristol. He opened the day defeating Troy Buff and then followed by beating Toyota teammate Antron Brown in round two and Brittany Force in the semi-finals before matching up with Todd.
"It's unbelievable," said Langdon. "From where we started at the beginning of the year with this Red Fuel Toyota team with all the changes that we made through the first couple of races – all the test sessions, this is what we worked for. We kind of had to take a step back. We started to progress the car and had a better car, but we just weren't getting the luck on Sunday. We just kept the mentality that we have to ride the waves.
NORWALK, OH – The longer Ashley Sanford raced in the Summit Racing Equipment NHRA Nationals this weekend
at Summit Motorsports Park, the more her expectations rose.
First, the 22-year-old just wanted to make some laps and have some fun in the Anthony Dicero Racing Top Alcohol Dragster. Then, she wanted to make the field.
Next in her sights was a round-win — or two. And, finally, Sanford wanted a Wally.
She ended up losing in the second round but considered her race with Dicero's team a success.
"I'm just so happy and so proud to be out here with them," Sanford said. "Hopefully, we'll make this happen again. We'll be in my family-owned car in Seattle, but we really want to get together with the Nitro University team and hopefully get a Wally sometime this year."