DALLAS, TX – Texas native Erica Enders-Stevens will go for the Lone Star sweep during the AAA Texas NHRA FallNationals on Sunday at
Texas Motorplex with her Mach 1 Global Services Chevrolet.
Enders-Stevens won at her home track, Royal Purple Raceway in Houston, in April. She'll chase the Texas two-step from the No. 6 qualifying spot on Sunday.
"Tomorrow is going to be the hottest, sunniest day of all," Enders-Stevens said. "We obviously performed well in those conditions. I'm optimistic about tomorrow, and the ladder looks nice. We'll see what happens."
Enders-Stevens, debuting Mach 1 colors in Dallas, can't win two races this weekend, as she dropped a second-round match on Saturday to Shane Gray in a continuation of the postponed NHRA Carolinas Nationals from zMax Dragway.
ENNIS, TX – Khalid alBalooshi advanced to today's Top Fuel final before falling to Tony Schumacher at the Pep Boys NHRA Carolina Nationals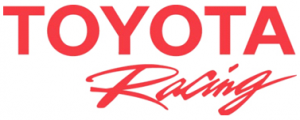 in an event that began at the zMAX Dragway in Charlotte a week ago, but was concluded in Ennis, Texas, Saturday in conjunction with Sunday's AAA Texas Fall Nationals.
AlBalooshi defeated fellow Toyota drivers Shawn Langdon in the first round and Morgan Lucas in the second round today.  He then advanced to the semi-finals where he knocked off Steve Torrence before his match-up with Schumacher in the final.
Tony "The Sarge" Schumacher scored his 75th career NHRA Mello Yello Drag Racing Series event title Saturday at the Texas Motorplex in Ennis
in the completion of last weekend's opening event of the 2014 NHRA Mello Yello Countdown to the Championship at zMAX Dragway near Charlotte, North Carolina. Schumacher, the driver of the U.S. Army Top Fuel Dragster for Don Schumacher Racing (DSR), defeated Khalid alBalooshi in the Charlotte final round to earn the Top Fuel points lead for the first time since July 2013.
While the trophy may read Charlotte, the victory was earned today at the Texas Motorplex, the site of Schumacher's first Top Fuel victory in 1999. NHRA officials called last week's Pep Boys Carolina Nationals after the first round of Top Fuel eliminations because of rain.
DALLAS, TX – Shane Tucker has a unique plan to make his Auzmet Architectural Camaro a player in Sunday's elimination rounds at the 29th
annual AAA Texas NHRA FallNationals.
"We ran a bigger set of tires today," Tucker said. "Most of the teams run a smaller tire through qualifying because they're a little bit quicker and help you put a better elapsed time on the scoreboards, but we made the call to run a big-tire setup because that's what we're going to be running tomorrow.
"Sure, we might have given up a little bit in the qualifying order, but as far as the setup for Sunday, I think we're in a good position. I'm thinking we've put ourselves in a good position to race well in this heat and humidity."
ENNIS, TX – Tony Schumacher and Matt Hagan gave Don Schumacher Racing its second "double-up" of the year and 41st since 2003 when
they won their respective NHRA Mello Yello Drag Racing Series event titles Saturday in the rain-delayed conclusion of the Carolina Nationals that began last Sunday near Charlotte and concluded during qualifying of the FallNationals at the Texas Motorplex near Dallas.
Schumacher and his U.S. Army team led by crew chief Mike Green and assistant Neal Strausbaugh also won its 75th event title and took over the Top Fuel dragster championship points lead when they defeated DSR teammate Spencer Massey in the delayed semifinals.
"It couldn't have come at a better time," Schumacher said. "This is the first race of the Countdown even though we had to move it to Dallas. It really doesn't matter, it was just harder to keep yourself up for it. It's a difficult thing to do, you run first round at a racetrack and then you have to wait a week to run the next round. In reality, fantastic timing.
DALLAS, TX – Leaving the postponed Pep Boys NHRA Carolina Nationals last weekend as one of the quickest qualifiers, Pro Stock Motorcycle
rider Hector Arana Jr. picked up right where he left off during the first two days of the AAA Texas NHRA Fall Nationals at Texas Motorplex.
After a first-round win in the makeup Charlotte rounds over Shawn Gann, Arana was unable to keep the momentum alive with a loss to Chaz Kennedy in the quarterfinals during Q3.
However, Arana is having a major case of déjà vu this weekend. His Q1 pass of 6.855 seconds at 194.63 mph propelled him into the No. 2 qualifying spot once again for the second weekend in a row. If that wasn't enough, Arana will face off against No. 15 Gann again in the first round of the NHRA FallNationals with a chance of a second-round rematch against Kennedy.
DALLAS, TX – With track temperatures off the chart at Texas Motorplex, Pro Stock driver Rodger Brogdon has kept his cool throughout the
compacted weekend in Dallas.
After unfortunately losing in the first round of the postponed Pep Boys NHRA Carolina Nationals to Jonathan Gray during Q2, Brogdon was able to turn his focus solely to qualifying for the AAA Texas NHRA FallNationals.
Laying down his fastest time of the weekend during the third qualifying session, Brogdon's 6.615-second pass at 209.79 mph landed him in the 11th spot. His Owens Corning Camaro will line up alongside No. 6 qualifier Erica Enders-Stevens.