London, On – Leaf Racewear will be joining the DSE Automotive Sportsman Racing Series as a marketing partner in 2014, and will
be contributing Over $1800 in Prizes and Certificates to racers in four different classes for this up-coming season.
The Inaugural Champion in HeadsUpRacer.com Quick 16 will be taking him a $750 Certificate towards a Leaf SFI-15 or -20 Racing suit with 2nd and 3rd in points winning a pair of Ultra Series Racing gloves. Renegade Race Fuels Super Pro Champion will take home a $500 Certificate towards any SFI-5, -15 or -20 Racing suit, with 2nd and 3rd place receiving a pair of Ultra Series Racing Gloves.
Mechanicsville, MD – Dwayne Wolfe and Team Wolfe had their 02' Jan-Cen powered Firebird Pro Mod ready for action and
proved it with an impressive win at the Door Wars at Maryland International Raceway this past weekend with a 6.02, 6.02, 6.00 and a 6.01 in the finals.
Conditions were favorable for some fast ET's, and with two days of beautiful weather forecasted, 24 teams prepared for qualifications after a brutally long winter off. Many of the teams struggled to get a handle on the track, but by the final qualifier many of the teams where ready for eliminations.
"MIR is such a great track to race," Dwayne Wolfe said. "The Wolfe Racing Pro Mod was working perfectly. Royce Miller, his Family and all the staff at MIR took care of all the racers, and prepped the track perfectly.
Santa Ana, CA – The 11th Annual McLeod Racing NMRA Ford SUPER Nationals is returning to Norwalk, Ohio for one of the
biggest Blue Oval events of the year! Loaded with tons of entertainment for Ford fans, this is the fourth stop in the Keystone Automotive NMRA Ford Nationals Series and it's one of the best. With Norwalk, Ohio only a two hour drive from the Motor City, this event is sure to bring out some of the fastest and most competitive Ford race cars in the country.
There's something for all levels of racers and enthusiasts during the NMRA event at Summit Motorsports Park. High-horsepower, supercharged and nitrous-powered Mustangs will line up for heads-up competition in the ATF Street Outlaw and Edelbrock Renegade classes. In the King Ford event, bracket class winners of Fast Ford, Quick Ford, Street Ford and Nostalgia Ford will face off on Sunday afternoon for the right to be crowned King Ford.
BROWNSBURG, IN - The Al-Anabi Racing Team and 2013 NHRA Mello Yello Top Fuel World Champion Shawn Langdon will be
featured prominently in an episode of "Rise of the Machines," a 10-part series airing on H2, the team announced today.  The "Ultimate Dragster" episode, featuring Langdon and the team during the final weekend of their quest for the 2013 Top Fuel title, airs on Tuesday, April 15 at 10 p.m. eastern time on H2.
'Rise of the Machines,' was shot during the final weekend of the 2013 NHRA season in Pomona, Calif. and Santa Maria, Calif.  The majority of the documentary, produced by Windfall Films of London, was shot during the race weekend.  In this episode, the viewer takes a guided tour through the anatomy the NHRA-sanctioned Top Fuel dragster with perhaps more detail than ever before revealed.
MILTON, ON – When Ted Glinny returns to the track this season to compete in the Pro Bike & Sled Series, the Pro Bike rider said
there will be a few changes with his Kawasaki, but mostly the bike will be the same.
There will be a couple of small changes, noted Glinny, who hails from Milton, Ontario and placed second in the Championship Point Award Series in 2013, which is presented by Wiseco Performance Products.
There will a few tweaks here and there, he continued. I have put in a slider clutch and taken some weight out of the bike.
CHARLOTTE, NC – Robert Hight and the Auto Club Ford Mustang Funny Car team fought an uphill battle today at zMAX Dragway
at the 5th annual Four-Wide NHRA Nationals. Winning for the second time in the tough four-wide format today and for the fourth time at zMAX Dragway Hight leaves North Carolina still in the points lead and with two wins this season. This was the twelfth race in a row that John Force Racing has had a Funny Car in the final round going back to the U.S. Nationals last season.
In the final quad Hight faced 16-time Funny Car champion John Force, two-time 2014 winner Alexis DeJoria and a strong Tim Wilkerson entry. Hight had a tremendous reaction time and drove away from the field to secure his 31st career Funny Car win with a blistering time of 4.074 at 311.34 mph.
TORRANCE, CA – Three drivers ran almost identical times, but it was Antron Brown's superb 0.042-second reaction time at the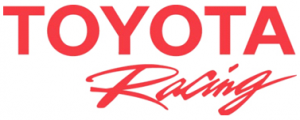 starting tree in today's final round that gave him the victory at the NHRA 4-Wide Nationals at zMAX Dragway in Charlotte, N.C.
Brown edged fellow Toyota driver Shawn Langdon by .015 seconds, despite each running a 3.800-second pass in the finals.  Yet, neither ran low elapsed time of the round as each defeated third-place finisher J.R. Todd on hole-shots when Todd laid down a 3.799-second run.