TULSA, OK – The Mid-West Pro Mod Series (MWPMS) proudly announced today that Frankenstein Engine
Dynamics (FED) has signed on as title sponsor for the 2018 MWPMS season. Following a successful five-race season this year, the MWPMS recently released a confirmed seven-event schedule for 2018, with a tentative eighth race still being negotiated.
"We couldn't be happier or more excited going forward with Frankenstein Engine Dynamics so prominently attached to the Mid-West Pro Mod Series," stated MWPMS organizer and promoter Keith Haney, who also competes within the series. "I really appreciate the confidence and commitment the guys at Frankenstein are showing toward us and believe gaining a major backer like Frankenstein really demonstrates the strength of our organization."
Chris Frank, president and development engineer at Frankenstein Engine Dynamics, said that after being part of the racing community for 12 years everyone at FED is equally excited to both sponsor and compete in the Tulsa-based MWPMS.
PITTSBORO, NC – During Tuesday's live Facebook show, "Live with Lee," PDRA announced rule changes to Andy

McCoy Race Cars Pro Boost and Drag 965 Pro Extreme Motorcycle. The rule changes follow an impressive fourth season for the organization and serve as an effort to continue improving the series.
Drag 965 Pro Extreme Motorcycle rules are widened to allow for more bike participation, namely by opening the field to turbo applications. "We recognize that times are changing, and we need to change with them," explained PDRA's Bob Harris. "In recent years turbos have become a strong contender in a variety of categories, including Pro Mod bikes. By allowing them into the field, we are staying current and strengthening the program."
ST LOUIS – Hello race fans!!!  Since we've wrapped up our 2017 season, I thought you might appreciate a summary
of the events and accomplishments.  Recall that in April of this year, the IHRA announced they had chosen to "defer" the 2017 National Pro Championship Series resulting a lesser number of race events that defined our season.  With this challenge, we set out to maximize the opportunities at each event we participated in.
Looking back at this year, we can proudly say we met our objectives as it was one of the most rewarding and enjoyable seasons yet.  The car was very consistent, team records were set, and we visited Winner's Circle at 3 of the 4 events attended.
Our first event of the season was the 15th Annual NHRA Holley Hot Rod Reunion held in Bowling Green, Kentucky.  Amid some of the most challenging weather conditions we've raced in, in terms of temperature and humidity, we qualified in the last position and worked hard to advance against the better performing cars.  The other competitors struggled as we did and we were able to advance through eliminations and make it to the final round.
While there were plenty of powerful performances, pyrotechnics and packed stands during the 2017 race season at
Summit Motorsports Park, there's even more in store for 2018.
It begins with the 37th Annual Spring Warm-Up, which is now two days rather than one day, April 28-29, followed by the 12th Annual Cavalcade of Stars presented by Budweiser, which is billed as the largest NHRA Lucas Oil Drag Racing Series event in the country, May 18-20.
Super Summit, featuring cars shined up to show and souped up to go, is June 8-9, and the 12th Annual Summit Racing Equipment NHRA Nationals, with everything from Top Fuel dragsters and Funny Cars to fireworks, is June 21-24.
PITTSBORO, NC As the reigning, and now back-to-back, Switzer Dynamics Pro Nitrous presented by MoTeC World
Champion, Tommy Franklin needs little introduction. The Virginia businessman has overcome setbacks in his racing career, including an alarming crash in 2008; he's grown not only his racing operation, but also his business ventures in racing; he's held records and is the current elapsed time record holder at a 3.653; and now he sits comfortably atop Pro Nitrous for the second consecutive year.
All of these personal and professional accomplishments pale in comparison to one very special event of this year. Franklin shares this championship alongside his oldest daughter, Amber. Amber is the 2017 Campers Inn RV Pro Junior Dragster World Champion. Tommy and Amber are the first father and daughter to share PDRA championships in the same season. And while this is a historical marker to be celebrated, for Tommy, it's the personal joy of sharing these accomplishments with his family that means the most.
TULSA, OK – Fresh off its inaugural, five-event season, the Tulsa-based Mid-West Pro Mod Series (MWPMS)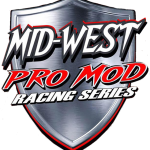 announced an expanded seven-race schedule for next year, with a tentative eighth event still in the works. Additionally, a sister organization, the Mid-West Outlaw Radial Series (MWORS), was created to race alongside the MWPMS, with a standalone Drag Radial event scheduled for March in Tulsa.
"What we've done is work together with the race tracks and promoters to create a points series for the Drag Radial guys. Instead of them just going from race to race, hoping to win or maybe finish runner-up, we wanted to give them the incentive to compete for a season championship," Mid-West Pro Mod Series organizer Keith Haney explained.
The Mid-West Outlaw Radial Series has been established for 2018 to provide a season-long points chase alongside the Mid-West Pro Mod Series.
POMONA, CA – Auto Club of Southern California driver Robert Hight ran the gamut of emotions during the Auto
Club NHRA Finals this weekend at Auto Club Raceway at Pomona.
In the end, it was pure elation, as Hight captured the 2017 Funny Car championship.
"It's been an eventful weekend," Hight said. "Twenty-four hours ago, I wasn't even qualified for this event, and we were leading the points. We got it together, got in the 15th spot. If you're in, you have a chance, especially when you have a team like we've got with (crew chief) Jimmy Prock, (co-crew chief) Chris Cunningham. You just believe that those guys are a couple adjustments away from turning this thing around."