LANCASTER, NY – On one of the coldest race days in years, Joe Karosik of Depew, NY won the Joe's Transmission TNT Super Series on Friday
September 12th at Elegant Builders Raceway Park, presented by Sam LoVetro Automotive.
As for Saturday's TNTSS event at Empire Dragway, it was washed away due to rain and will be re-scheduled to crown the 2014 champion. A date will be announced in the coming days.
Karosik qualified 16th with a 7.017 then proceeded to slice through the 29 car field with precision… dealing with 48° temperatures and 99% humidity at the Lancaster, NY facility.
The weather conditions on Friday didn't phase the veteran sled racer as he was .020 on the tree and dead zero in round one to push Ron D'Alessandro under the 7.00 index. A bye in round two set him up against Pete Maduri Sr. where Karosik drilled the tree with an .012 and ran 7.010 to a losing 6.965 by Maduri.
TOYOTA DRIVERS CONTINUE TITLE HUNT – Seven Toyota drivers will be participating in this weekend's Countdown to the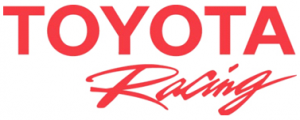 Championship playoff double-header in Dallas.  Antron Brown, Shawn Langdon, Khalid alBalooshi and Richie Crampton will run for the Top Fuel title, while Alexis DeJoria, Cruz Pedregon and Del Worsham have qualified in Funny Car.
DEJORIA RETURNS HOME TO TEXAS ON A ROLL– Alexis DeJoria will be back in her adopted home-state of Texas this weekend and she's taken the fast track on the way home. She began the season by driving her Toyota Camry to a 3.997-second pass at Pomona to become the only woman in NHRA history to run a sub 4-second pass in a Funny Car.  One race later, she won her first Funny Car event at Phoenix, followed by a second win at Las Vegas.  As the season progressed, she registered her second pass in the '3's at Brainerd and one race later, she became the first woman in NHRA history to win three Funny Car races in a season when she won the prestigious U.S. Nationals.  She followed that up by earning her second career number one qualifier at Charlotte last weekend, registering the two quickest qualifying passes.
ENNIS, TX – Having moved his family two months ago from his hometown of Chicago to the state capital and cultural mecca known as Austin,
Texas, Tony "The Sarge" Schumacher has come to learn first-hand what people have always said about the Lone Star State – "Everything is bigger in Texas."
Thus, the seven-time Top Fuel world champion and driver of the U.S. Army Dragster for Don Schumacher Racing (DSR) heads to his new home racetrack for the 29th annual AAA Texas NHRA Fall Nationals at the Texas Motorplex in Ennis not at all surprised to be faced with a mission this weekend that became twice as big as it was just three days ago.
Bring it on, says Schumacher, who takes pride in the fact that every time he takes to the track, his U.S. Army Racing team demonstrates the same attributes the Army looks for in its Soldiers – putting the mission first, a never-quit attitude and a refusal to accept defeat.
DALLAS, TX – Robert Hight is a self-professed lover of baseball and the Los Angeles Dodgers. The 2009 Funny Car champion has raced with a
Dodgers themed Funny Car and thrown out the first pitch at ballparks across the country. This weekend at the 29th annual AAA Texas NHRA FallNationals the 34-time Funny Car national event winner will get the chance to race in his own doubleheader of sorts.
Due to rain and deteriorating track conditions as a result of the precipitation the NHRA moved the completion of the Pep Boys NHRA Carolina Nationals to the Texas Motorplex. The remaining three rounds of that race will be contested on Saturday as part of the qualifying program at the famed all-concrete quarter-mile facility. Fans will be treated to an extra run by the Top Fuel and Funny Car finalist at approximately 4:45 p.m. on Saturday after official qualifying is completed. Hight and teammate John Force are on opposite sides of the elimination ladder and could meet in the final round.
SAN ANTONIO, TX – VP Racing Fuels®, Inc., today announced the appointment of Mark Ticen as Regional Manager, Western Division.  Based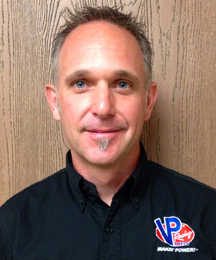 at the company's regional sales office in Murrieta, California, Ticen will be responsible for sales and distribution of race fuel in VP's Western region which includes California, Oregon, Washington, Arizona, Nevada, Idaho and Montana as well as exports to Baja California, Australia, New Zealand, Asia and the Pacific Rim.
Ticen brings to his new position 10 years of sales, marketing and R&D experience in the race fuel industry.  Although his primary focus has been on the powersports segment, he's been involved with all aspects of motorsports from drag racing, circle track and off road to supercross and motocross.
Ticen's experience in the motocross industry includes involvement with his own children who have raced everything from local to national events.  Ticen is a bicycling enthusiast as well, currently holding a USA Cycling license and competing in USA sanctioned Road Races, Criterium's  and an occasional Time Trial.  "Between my passion for bicycling, motocross, supercross, and motorcycle road racing events, I guess you could say I love anything with two wheels," Ticen said.
HOLLYWOOD, FL – Ron Capps, and Billy Meyer from the Texas Motorplex join host Joe Castello, along with the NHRA's Alan Reinhart, on
WFO Radio Nitro. To listen now, go to http://www.wforadio.com
NAPA Funny Car driver, Ron Capps, stops by WFO Radio to discuss his recent Brainerd win in Indy, his first round in Charlotte, and previews the AAA Texas Fall Nationals.
DALLAS, TX – The goal for Morgan Lucas and the Lucas Oil/GEICO Top Fuel dragster team hasn't changed, even with two national events
being run this weekend at Texas Motorplex.
The Pep Boys NHRA Carolina Nationals, postponed from last weekend in Charlotte, will be completed in Dallas. Plus, the normal NHRA FallNationals is slated to be run, giving Lucas two chances to help out Morgan Lucas Racing teammate Richie Crampton as a blocker, as well as two shots at victory.
Lucas isn't racing a full schedule this year, but he has been one of the most potent drivers in Top Fuel, winning in Brainerd and reaching the semifinals in two other races.