Kentucky Dragway Signs New Sanctioning Agreement with IHRA
HOUSE SPRINGS, MO — Kentucky Dragway returned to the International Hot Rod Association (IHRA) in 2022. The Clay City, Kentucky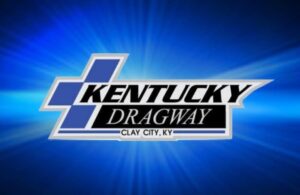 track will remain a part of the IHRA family in 2023.
After a successful year back in the IHRA fold, Aaron and Carrie Sipple decided to renew their sanctioning agreement for the 42-acre facility which first opened in 1963. There are plenty of greats races on the Kentucky Dragway schedule including the recently completed 27th Mopar  Southern Classic, this weekend's Kentucky Car Wars and the upcoming KEN-MOR Bluegrass Nationals, a historic bracket race in its 52nd year.
There's plenty of great family history with Aaron, son of the late John "Doc" Sipple, a well-respected chiropractor and racer. Doc won the 1999 Top Dragster title at the IHRA Northern Nationals. He finished second in the 1996 point standings and also recorded a pair of top-10 point finishes in Top Fuel in the early 2000's.
In addition, Doc was the 1997 IHRA Track Operator of the Year when the Clay City, Kentucky facility was known as Mountain Park Dragway. With a combination on-track success and his compassion care off it, Doc won the Sportsman of the Year, the IHRA's Most Prestigious Award in 2002.
Other family history includes Chris being the Top Dragster winner at the 2002 IHRA national event in Norwalk, Ohio. Aaron's own background includes being a noted race car and engine builder, and the pilot of a jet car, which he has driven in excess of 291 mph.
There are strong racers in the present as well. "Tricky" Ricky Roe won the Top (Box) race at the IHRA Division 3 (North Stars) Summit Team Finals over the weekend at Dragway 42. Tyler Cromer also advanced deep into the Junior Dragster bracket.
Aaron and Carrie Sipple have worked hard with a tremendous points program which pays out $10,000 to the track's grand champion and doing plenty of upgrades to the facility.