Toyota NHRA Topeka Preview
KALITTA MOTORSPORTS LOOKS TO MAKE IT AN EVEN DOZEN IN TOPEKA – Kalitta Motorsports Top Fuel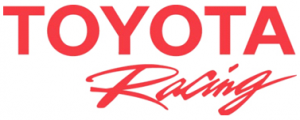 drivers Doug Kalitta, Shawn Langdon and Troy Coughlin, Jr., are all competing this weekend to give the team its 12th Top Fuel victory at Heartland Park Topeka. No team has won more at Topeka and no driver had won more than the late Scott Kalitta, who earned six victories at the track. Both defending champ Doug Kalitta (2016 and 2006) and David Grubnic registered a pair of wins, while Hillary Will rounds out Kalitta's Topeka winners. While not having won at Topeka for his new team, Langdon also has a win at Heartland Park on his resume, having taken home the Wally in 2013.
LAST YEAR AT TOPEKA – Doug Kalitta defeated Antron Brown in a pedal-fest to win an all-Toyota Top Fuel final at the 2016 NHRA Kansas Nationals at Heartland Park Topeka. It marked Kalitta's third straight victory.

Kalitta defeated Rob Passey, Clay Millican and Steve Torrence to set up his final round match-up with Brown in a battle between the top two drivers in the championship race. In the final, both cars smoked their tires early and each got sideways, but it was Kalitta who got his car straightened out first and went on to register the win.
LANGDON GETTING COMFORTABLE – After missing the season's first four races after losing a major sponsor in December, Shawn Langdon joined Kalitta Motorsports at Houston in late April and he continues to grow more comfortable with his new surroundings each race. Despite never having been in the car prior to Houston, Langdon qualified 10th in his first event and then followed that up by qualifying eighth at Charlotte. In his third race at Atlanta, Langdon earned his first round win after qualifying seventh. In addition, he has lowered his season-best ET in each of the three races. The 2013 world champion has now closed to within approximately six rounds of earning the final position in the Countdown to the Championship playoffs.
BROWN RIGHT ON SCHEDULE – Three-time world champ Antron Brown enters this weekend's Menard's NHRA Heartland Nationals fourth in points, but don't worry about the Matco Toyota team as they are right on schedule with one win and one runner-up showing in the season's first seven races. While the team is always hungry for victories, they've traditionally peaked later in the season. In fact, Brown's three championship seasons have seen him enter Topeka with just one win in both 2016 and 2012, and with two victories in 2015.
TALKING TOPEKA:
Antron Brown: "We can't wait to get to Topeka. We're creating a monster on this team – Brian Corradi, Mark Oswald, Brad and all these guys – it's (early season frustrations) just getting us more determined, more hungry, and we're getting ready to go and unleash and it's going to be nothing nice."
Shawn Langdon: "Topeka can be a really fast track. If you get the right conditions there, you better hold on because it's going to be really fast."
J.R. Todd: "The track surface in Topeka is one of the better ones we race on all season long. I look forward to getting there. If the conditions call for it, you can really throw down some quick times. The Kalitta gang always runs well there. I'm looking forward to seeing what we can do in Friday night qualifying and go from there."