Toyota NHRA Summernationals Preview
HOME SWEET HOME – Three-time Top Fuel World Champion Antron Brown will be returning to his home track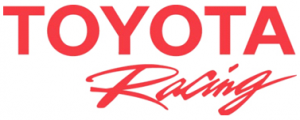 this weekend for the NHRA Summernationals in Englishtown. Brown, a third-generation drag racer, was still in a stroller when he first went to Old Bridge Township Raceway Park as a toddler. He began racing motocross at the track just a few years later and learned the inside-outs of the sport growing up watching his father and uncle race. He learned well, winning three championships and currently has the fourth most Top Fuel wins of all time – including a mile-stone 50th Mello Yello Series win at Englishtown in 2015.
WORSHAM TEAM STARTING TO GEL – When Del Worsham moved from Kalitta Motorsports to his family run Worsham-Fink Racing Funny Car team in November, it was inevitable that the rebuilding team would go through some growing pains. Approximately one-third of the way through the season, Worsham and his Lucas Oil Toyota Camry are making progress. After introducing a new Camry at Topeka, he has earned round wins at each of the last two events and has now moved into tenth place, currently occupying the final spot in the Countdown to the Championship playoffs.

LANGDON GETTING COMFORTABLE – With each passing week, Shawn Langdon edges closer and closer to a berth in the NHRA playoffs despite missing the season's first four races.  With his first semi-final appearance of the season at Epping last weekend, the 2013 world champion has closed to within 86 points (approximately four round wins) of the final spot in the Countdown. Langdon now has matched or bettered his qualifying position in each of his five races, with similar results on race day.
TOYOTA DRIVERS AT E-TOWN – Five current Toyota-sponsored drivers have previously registered wins at Englishtown.  Antron Brown (2015), Shawn Langdon (2013) and Doug Kalitta (2003, 2000) have all won in Top Fuel, while Cruz Pedregon (2014, 2000 and 1995) and Del Worsham (2005, 1991) each won in Funny Car. In addition, Richie Crampton (2014) and Larry Dixon (2010, 2009) each won at the track as Toyota drivers.  Overall, Toyota-sponsored Top Fuel drivers have won five of the last eight NHRA Summernationals.
TALKING ENGLISHTOWN:
Antron Brown: "I always look forward to coming back to my roots, being with my family back where it all started. I learned so much growing up at the racetrack. Every time I come back, I think back and remember about all those great times I had growing up. I still remember when I was 10 years old, standing behind  "Big Daddy" Don Garlits as he started his car. I felt like I must have jumped 10 feet in the air. I've loved it ever since."
Del Worsham: "It feels great to finally have a car that's going down the racetrack, and responding, and putting in some decent runs. It feels like this is where we want to be and we're beginning to accomplish the things we set out to do when putting this Lucas Oil Camry together this season. We have a very consistent car and we're taking advantage of the opportunities that are given to us right now. Englishtown is one of the top tracks on the circuit, and it's a fast track. I've got a lot of history there. One of my first two wins was at Englishtown, but I've also been burned and hospitalized there."