Toyota NHRA New England Nationals Preview
BROWN LOOKS TO REPEAT IN NEW HAMPSHIRE – Antron Brown will be looking for his second consecutive win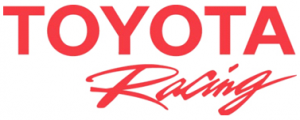 at the New England Nationals this week and his third victory of the 2017 season. Fresh off a win at Topeka, Brown has now registered 32 wins over the last five-plus seasons – double the total of the next highest Top Fuel driver – to go along with three world championships.
LAST YEAR AT EPPING – Antron Brown took the lead at the light and led the entire way to beat Steve Torrence (3.769-3.778) in the Top Fuel final at the 2016 NHRA New England Nationals. The win capped a bizarre day for Brown as he received a bye in the first round after qualifying on the pole. He then saw his opponents in both the second-round, Shawn Langdon, and semi-finals, Tony Schumacher, red light on the Christmas tree before matching up with number two qualifier Torrence.

Brown also established a new track record with his pole-winning 3.701-second pass in qualifying.
KALITTA LOOKS TO BREAK THROUGH IN NEW ENGLAND – Having won the fifth most Top Fuel races in NHRA history, Doug Kalitta has won at 20 different race tracks during his career. One of those he hasn't won at, though, is the New England Dragway in Epping. It's one of just three current tracks where the Mac Tools Toyota driver has yet to register a victory and he'll be looking to rectify that this weekend. Kalitta fell just short in 2014, reaching the finals only to fall by the narrowest of margins to Tony Schumacher.
LANGDON CLOSING IN ON FINAL PLAYOFF BERTH – Despite missing the season's first four races, Shawn Langdon has closed to within approximately five rounds (103 points) of the final Countdown to the Championship playoff berth. After joining Kalitta Motorsports at Houston in late April, Langdon has bettered his qualifying position and lowered his season-best ET in each of the four races he's entered. The 2013 world champion qualified 10th in his first event and then followed that up by qualifying eighth at Charlotte, seventh at Atlanta and sixth at Topeka. He also ran a season-best 3.700-second pass in Kansas while advancing to the second round in back-to-back races.
NEW HAMPSHIRE TALK:
Doug Kalitta: "Epping is one of the tracks on the circuit where I haven't won at. Now we want to narrow down that list. I made it to the finals one year. It's a great facility and the place has a ton of history. They pack them in there like nobody's business. I don't get a chance to get up close to Boston very often and it's always good to see other parts of the country."
Shawn Langdon: "In Epping, we enjoy not only a great racing surface, but also a neat little venue. There's a lot to do up there, Boston's not far, Manchester's awesome and the beach is great. It's a great area. The coolest thing about Epping, though, is the fans. It's one of the few places we've gone where fans have come up to me at the ropes and thanked me for being there. It's my job and I enjoy doing it, but they have a genuine love and passion for the sport. It's really nice to go up there."