Toyota NHRA Houston Preview
LANGDON JOINS KALITTA IN HOUSTON – Shawn Langdon will return to the driver's seat this week for Kalitta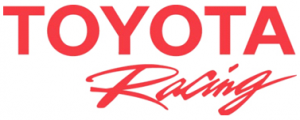 Motorsports in the Global Electronic Technology Toyota dragster. The 2013 world champion sat out the first four races after his sponsorship at Don Schumacher Racing fell through in December. Langdon, who has been a Toyota-sponsored driver since entering Top Fuel in 2009, has 14 career victories and has won at least one race in each of the past five seasons. His crew chief will be the legendary Connie Kalitta.
KALITTA HOPES TO EXTEND HOUSTON STREAK TO THREE – Doug Kalitta will be searching for his third consecutive win at Royal Purple Raceway this weekend, which would match the longest active Top Fuel winning streak at any track. He defeated Steve Torrence in the finals in 2016 and knocked off Tony Schumacher to take home the victory in '15. The win over Schumacher was especially memorable as it moved him past Don Garlits on the all-time Top Fuel wins list. He currently stands fifth all-time with 42 victories.

BROWN JUST KEEPS WINNING – With his victory last time out in Las Vegas, Antron Brown became the first Top Fuel driver in history to win at least one race in 10 consecutive seasons. The most dominant driver in major U.S. auto racing today, Brown has won three world championships and 31 Top Fuel races in the past five+ seasons – almost double the next highest total of 16 by Tony Schumacher. Brown enters this weekend's action just 25 points out of the series lead as he pursues his fourth world title.
TOYOTA DRIVERS EXCEL IN HOUSTON – Five of the eight Toyota-sponsored drivers competing this weekend have previously won at Royal Purple Raceway in Nitro competition. In Top Fuel, Doug Kalitta has won three times (2016, 2015 and 2003) and Antron Brown twice (2014 and 2008). Three Funny Car drivers have combined for seven Houston victories, although two of those came in Top Fuel (Del Worsham 2011 and J.R. Todd 2007). Cruz Pedregon has three Funny Car wins (2015, 2007, 1997) to his credit, while Worsham has a pair (2008, 2001). Worsham is the only driver in Royal Purple history to win in both Top Fuel and Funny Car.
Lone Star Talk:
Shawn Langdon: "I'm four races behind as a driver, but I've been out doing bracket racing just to keep sharp on the tree. We just need a couple runs under our belt, but by Sunday I think we will show them what we've got. Going to the first two races as a spectator, it was very hard to watch. I'm just very thankful for the opportunity that Kalitta has given me. I've missed four races, but the way I look at it is we have seven rounds to make up on the 10th-place driver. I think this team is very capable. We have some great partnerships with Global Electronic Technologies and Toyota, who I've had a relationship with since I entered Top Fuel in 2009. It's going to be a good fit and I think we're going to see some mosh pits this year."
Doug Kalitta: "Houston has been a good place for us the past couple of years. We're hoping to carry the same momentum down to Texas. The weather conditions are usually really good and I'm really looking forward to getting back down there. It would be real cool to win three straight races at the same track. It's awfully hard to do these days, but my Mac Tools Toyota team is really doing a hell of a job, week in and week out. We'll go in there with that goal and see if we can pull it off again."