Schumacher Wins Thriller At NHRA SpringNationals
BAYTOWN, TX –Tony Schumacher defeated Steve Torrence by .002 seconds to win the NHRA Camping World Drag Racing Series'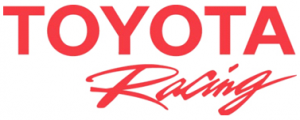 SpringNationals at Houston Raceway Park, Sunday. His victory is the fourth of the season for a Toyota NHRA driver and Schumacher's first since returning to the seat of a Top Fuel dragster in July after being sidelined since the end of the 2018 season.
After qualifying second on Saturday, Schumacher opened his day with a first-round win over Cameron Ferre, then followed it up with victories over Doug Foley and Billy Torrence to advance to the finals against point leader Steve Torrence.
Both cars turned in strong reaction times with Torrence having a slight advantage, but Schumacher ran him down by the 330' foot mark. The two raced side-by-side through 600 feet, separated by just .001 seconds. The eight-time world champion then held off his rival with a margin of victory of just .002 seconds, winning with a 3.669-second pass at 330.63 mph – the quickest pass of the weekend.
"We've only had a handful of races back as a team and they're doing a great job for Sandvik, Okuma and Toyota," said Schumacher who earned his NHRA record 85th Top Fuel win. "And Camping World thank you for stepping up. It feels unbelievable. Both the semis and the finals were outstanding races. That's about as rewarding of a day as anybody can have. We've been through three race cars in six races. We qualified excellent, then lost our car after Leah broke one. We had to take a new car out and that's just the second race on it. That car hasn't made two dozen runs down a racetrack and Mike Green and this Okuma/Sandvik Coromant Toyota team just went out and figured out how to win a race with it. Unbelievable."
In Funny Car, after another strong qualifying effort earned her the fifth starting spot, Alexis DeJoria opened eliminations by running the quickest Funny Car pass of the weekend with a 3.874-second run to defeat Tim Wilkerson. In round two, the ROKiT Toyota Camry driver picked up right where she left off, registering the quickest pass of the round with a 3.912-second run in defeating Bob Tasca. In the semis against Ron Capps, DeJoria left first and led through the 330' mark, but appeared to have a cylinder out, shutting it down and giving Capps the victory, 4.160-5.175.
All six Toyota drivers won at least one round on the day with Antron Brown advancing to the semifinals in Top Fuel with victories over Scott Palmer and Doug Kalitta before falling to Steve Torrence. Kalitta and teammate Shawn Langdon were each eliminated in round two. Kalitta had defeated Kebin Kinsley in round one, while Langdon knocked off Justin Ashley.
DHL Toyota Camry Funny Car driver J.R. Todd ran the overall fastest pass of the weekend with a 333.49 mph run in defeating Terry Haddock in round one before being eliminated by Tommy Johnson in the second round.
The NHRA Camping World Drag Racing Series closes out its 2020 season next weekend at The Strip at Las Vegas Motor Speedway, Oct. 31 – Nov. 1.
2020 Toyota Wins:
Top Fuel: 4 – Doug Kalitta (2), Pomona, St. Louis; Shawn Langdon (1), Indianapolis; Tony Schumacher (1), Houston