Uncategorized
The U.S. Army Racing duo of Tony "The Sarge" Schumacher and Antron Brown returned to Chicago with an eye on
pushing the U.S. Army winning streak to six consecutive Top Fuel wins in the Windy City. Following Friday's two qualifying sessions, Schumacher and Brown rank second and fifth, respectively, in the 20th annual NHRA Route 66 Nationals at Route 66 Raceway in Joliet, Illinois.
It was a homecoming for Schumacher, who now resides in Austin, Texas and the eight-time Top Fuel world champion and Chicago native opened his run for a sixth NHRA Route 66 Nationals triumph with a qualifying pass of 3.827 seconds at 314.24 mph aboard the U.S. Army Dragster for Don Schumacher Racing (DSR) to grab the fourth position. He followed that up with an impressive run of 3.758 seconds at 325.37 mph to climb up to the second position with two qualifying sessions remaining Saturday to set Sunday's elimination ladder.

Robert #2, John #3, Courtney DNQ
NORWALK, OH – Brittany Force put her fellow NHRA Top Fuel competitors on alert Saturday for tomorrow's
Summit Racing Equipment Motorsports Park.
The driver of the Monster Energy Top Fuel dragster led both qualifying sessions Saturday with two solid passes, and will stand on Friday's qualifying effort of 3.714 seconds – a career-best elapsed time at the track – at 327.66 mph. That put her No. 2, which she held throughout Saturday's two sessions.
But most importantly, she achieved consistent passes in weather conditions expected to be similar on Sunday. Her third-round pass of 3.770 seconds at 325.14 mph was the second-quickest Top Fuel pass of any driver of the day, topped only by her slightly quicker pass in the final round, 3.767 seconds at 325.85.

CHANDLER, AZ – John Force Racing driver Robert Hight turned the quickest overall elapsed time in the NHRA
Mello Yello Funny Car class to lead all drivers in Thursday's opening day of the Nitro Spring Training test at Wild Horse Pass Motorsports Park.
Hight set the time of 3.886 seconds at 302.75 mph during his opening pass, in the Auto Club of Southern California Chevrolet Camaro SS. He was followed by Funny Car teammate Courtney Force in the Advance Auto Parts Chevrolet Camaro SS. Force's best ET was 3.894 seconds at 318.47 mph.
Hight said the goal of his initial run was just to get accustomed to the car.

NORWALK, OH – The first victory of Lucas Oil Racing TV racer Hector Arana Jr.'s riding career came at the U.S.
Nationals in 2011, but the first professional win of his career came in 2008 at Summit Motorsports Park, site of this weekend's Summit Racing Equipment NHRA Nationals.
Arana served as crew chief for his father, Hector Sr., before he started racing Lucas Oil Pro Stock Motorcycles, and after years of trying, his dad finally broke through with a victory in Norwalk.
"It's where Arana Racing, my dad, got its first win in 2008," Arana said. "That track will always be a place I'll remember. It'll always be the favorite one, and now I'd like to get a win there."

SAN ANTONIO, TX – Tedesco Racing's "Miss Mia" Tedesco and "Racin" Jason Lynch are pleased to announce the
addition of VP Racing Fuels as a primary marketing partner for the 2016 NHRA Lucas Oil season. The partnership will be featured across the Tedesco team's entries of super gas and super comp race vehicles, beginning at this weekend's divisional event in Gainesville, FL.
"Jason and I are thrilled to welcome VP Racing Fuels to our team," said Mia. "We are excited to begin our season using VP's performance products in our race cars. As a team, we remain focused on winning. The addition of VP Racing Fuels, matched with our combination of great equipment and people should allow us the ability to strongly compete for another world championship.

DENVER, CO – Alexis DeJoria placed seventh in Funny Car, while Antron Brown was eighth in Top Fuel to lead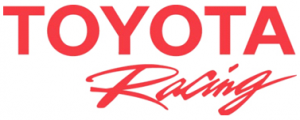 Toyota in qualifying for Sunday's NHRA Mile High Nationals at the Bandimere Speedway.
DeJoria's Camry placed seventh in Friday's first session and climbed into sixth in the second before eventually placing seventh on Saturday. She has now qualified in the top half of the field in eight of 14 races this season.
Cruz Pedregon qualified ninth this weekend, but in a good sign for Sunday, placed second in Saturday's first session, which was the only afternoon session run in qualifying over the two days. Del Worsham placed 11th overall and third in Saturday's opening session.

ENGLISHTOWN, NJ – FireAde Pro Stock driver Larry Morgan has 11 victories in his NHRA Pro Stock career, which
dates to 1987, but a win in 1989 capped a sensational two-week period and remains one his career highlights.
Morgan, who will break the 600-race barrier at the Toyota NHRA Summernationals this weekend at Old Bridge Township Raceway Park, was still in the early days of his career in 1989. On Aug. 17 of that year, wife Diane gave birth to their first child, a son named Nick. A week later, Morgan won his first Pro Stock race, an IHRA event in Norwalk, Ohio.
Then Morgan went to Indianapolis with his Bob Panella-owned car to race in the Pro Stock Challenge and the U.S. Nationals.