Uncategorized
DENVER, CO – Alexis DeJoria placed seventh in Funny Car, while Antron Brown was eighth in Top Fuel to lead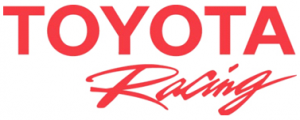 Toyota in qualifying for Sunday's NHRA Mile High Nationals at the Bandimere Speedway.
DeJoria's Camry placed seventh in Friday's first session and climbed into sixth in the second before eventually placing seventh on Saturday. She has now qualified in the top half of the field in eight of 14 races this season.
Cruz Pedregon qualified ninth this weekend, but in a good sign for Sunday, placed second in Saturday's first session, which was the only afternoon session run in qualifying over the two days. Del Worsham placed 11th overall and third in Saturday's opening session.
ENGLISHTOWN, NJ – FireAde Pro Stock driver Larry Morgan has 11 victories in his NHRA Pro Stock career, which
dates to 1987, but a win in 1989 capped a sensational two-week period and remains one his career highlights.
Morgan, who will break the 600-race barrier at the Toyota NHRA Summernationals this weekend at Old Bridge Township Raceway Park, was still in the early days of his career in 1989. On Aug. 17 of that year, wife Diane gave birth to their first child, a son named Nick. A week later, Morgan won his first Pro Stock race, an IHRA event in Norwalk, Ohio.
Then Morgan went to Indianapolis with his Bob Panella-owned car to race in the Pro Stock Challenge and the U.S. Nationals.
NORWALK, Ohio — Two years ago Kevin Fiscus sat in the stands at Auto Plus Raceway at Gainesville and dreamed of racing in the
NHRA Pro Mod Drag Racing Series. With that dream now a reality for the veteran racer, Fiscus suddenly has bigger aspirations.
After making his NHRA Pro Mod Drag Racing Series debut late last year, Fiscus has turned into a championship contender in his first full season. Currently sixth in points, Fiscus is now after his first career win in the NHRA Pro Mod Drag Racing Series at this weekend's Summit Racing Equipment NHRA Nationals at Summit Racing Equipment Motorsports Park.
"To race and compete with the names in this class, it's just a dream come true and I can't ask for a better start," Fiscus said. "At the beginning of the season our goal was to qualify for every race, win a round at every event and finish in the top 10. Now our goal is to continue to qualify well, get in the top five and see what happens. But we're having a blast and we couldn't ask for anything more."
Harrison TWP, MI – The "Spring Spectacle of Speed" happens this weekend at Lucas Oil Raceway Park just outside of Indianapolis, Indiana in Brownsburg, Indiana. This event is the kick off to the Division 3 (North Central) NHRA racing season giving Todd Robertson and his Eaton backed Top Alcohol Funny Car team a clean slate and a new set of personal goals.
"This year is our third in TA/FC," said Team Owner/Driver Todd Robertson. "We've learned SO much in the past two seasons and if you add that to the work we've put in, over this long crappy winter, at DMPE I'm pretty happy about the coming season. Actually you could say I'm really excited. Darren Mayer has been a huge help to our team for years but in the past few months we've made some real gains on the dyno at his shop and I can't thank him enough for his assistance," added Robertson.
GAINESVILLE, FL – Antron Brown and his Matco Tools team led by crew chiefs Brian Corradi and Mark Oswald could pull off a
unique double on Sunday during championship eliminations of the 45th annual NHRA Gatornationals at Gainesville, Fla.
The 2012 Top Fuel world champions that finished second in the championship running last season, won at the last Mello Yello Drag Racing Series event two weeks ago near Phoenix and a year ago in the Gatornationals.
"We're going to race hard and go out there to win," he said after earning the No. 2 qualifying spot on his fourth and final qualifying pass. "It doesn't matter what we did at the last race or here a year ago. We're not worrying about what we did. We just want to go out Sunday and take it one round at a time and continue with our work ethic and hopefully it pays off."
LAS VEGAS, NV – Two-time world champion drag racer Troy Coughlin has returned to The Strip at Las Vegas Motor Speedway to
defend the title of the Pacific Street Car Association Street Car Super Nationals. The ninth annual running of the event, which pays $20,000 to the winner, runs Thursday through Sunday.
Aside from carrying the momentum of last year's victory into the prestigious PSCA race, Coughlin also will benefit from having won the NHRA Pro Mod season finale on Oct 27 during the Toyota NHRA Nationals.
"We've always done well in Vegas so it's definitely become one of our favorite racetracks," Coughlin said. "We've won the last three races we've contested there so I guess you could say we're on a roll in Las Vegas. That's always a good thing, right?
Mopar® Reveals First 2013 'Top Eliminator' Winner
Auburn Hills, MI – Chosen from over a thousand customized Chrysler brand vehicles on display at last month's 29th Annual "Mopars
in the Park" car show in Farmington, Minn., the first Mopar 2013 "Top Eliminator" program winner was announced as Miles Watsko of Manitoba, Canada, for his 1964 Plymouth Savoy.  In recognition for being named a Mopar "Top Eliminator", Watsko will have his winning entry showcased in the Mopar display area at the world's largest one-day classic car event; the Woodward Dream Cruise in Detroit, Mich., on Aug. 17, 2013.
"The passion Miles (Watsko) has for his car is to be commended and recognized, and we are happy to give him the honor of the first Mopar "Top Eliminator" of 2013," Tricia Hecker, Mopar Marketing Director said.  "We are thrilled to host his amazing 1964 Savoy at the Woodward Dream Cruise, one of the best places to be for true heritage, muscle and dream vehicles."