Toyota
ENNIS, TX – Shawn Langdon was defeated by Brittany Force by just one-thousandth of a second in the Top Fuel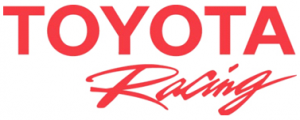 final to lead Toyota at the AAA Texas NHRA FallNationals at the Texas Motorplex in the Dallas-Fort Worth metroplex.
Langdon defeated Clay Millican in round one and Terry Haddock in round two to set up a match-up between he and fellow Toyota driver Antron Brown in the semi-finals. After leaving with identical reaction times, Langdon edged out Brown by .014 seconds to advance to face Force.  In the final, Langdon had the advantage at the light, .048 to .059, but was narrowly edged at the finish line, despite running a 3.693-second pass.

ENNIS, TX – Antron Brown qualified third in Top Fuel and Doug Kalitta was fourth to lead Toyota into Sunday's
AAA Texas NHRA FallNationals at the Texas Motorplex in Ennis, Texas.
Brown, the two-time defending world champion, registered a 3.696-second pass at 329.91 mph to secure the third spot, with Kalitta just behind him with a 3.704 at 330.07 mph. After two consecutive days of temperatures in the low 90s, Sunday's forecast calls for much cooler temperatures expected to be in the 60s for the first round of tomorrow's eliminations.
"We ran right where we wanted to, even though we dropped a hole and I shut off a little early," said Brown, who will be looking to repeat his 2016 FallNationals title on Sunday. "Besides that, we ran right where we wanted to, but we lost that one (bonus) point. I could've legged it out and actually outrun our teammate and get two points instead of one. It is what it is. Tomorrow's where all the big points are made, so we have to be poised and get after it. We've got our work cut out for us the way these other cars are running, but I feel confident in our Matco Tools/U.S. Army/Toyota team to go out there and do what we do. We're in the middle of a fight and we've got to fight hard. It's going to be big differences out there (with Sunday's weather) where the cars are going to run hard, run fast, run quick, and we've got to be ready for that change. The first round is going to be crucial for everybody to run hard and run good."

BROWN RETURNS TO SITE OF FIRST NHRA WIN – Antron Brown returns to the Texas Motorplex this weekend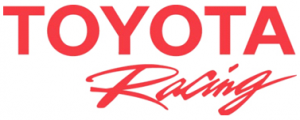 as the defending Top Fuel winner after defeating Steve Torrence in the finals in 2016. The track also holds a special memory for Brown as the site of his first-ever NHRA Mello Yello Drag Racing Series victory when he won the Pro Stock Motorcycle final in 1999.  The three-time world champion also won at the facility in 2012 and will be looking for his third Top Fuel win in Dallas this weekend. He went on to earn the Top Fuel world championship in both seasons that he has previously won at the Motorplex.
DeJORIA ANNOUNCES RETIREMENT – Long-time Toyota Funny Car driver Alexis DeJoria announced on Monday that she will retire at season's end.  DeJoria is in her seventh season in the Tequila Patrón Camry and has registered five career victories, including Brainerd earlier this season. Among her other triumphs was the 2014 U.S. Nationals. DeJoria is the only driver to have claimed a win in each of the Funny Car, Top Alcohol Funny Car and Super Comp categories and was the first female Funny Car driver in history to run a sub 4.00-second pass. Each of her 138 career Funny Car races has been in a Toyota.

MADISON, IL – Doug Kalitta advanced to the final round in Top Fuel before falling to Steve Torrence by a scant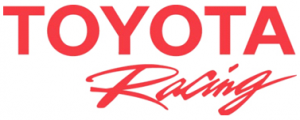 .008 seconds to lead Toyota at the AAA Insurance NHRA Midwest Nationals at Gateway Motorsports Park in suburban St. Louis.
Kalitta defeated Scott Palmer, Brittany Force and Dom Lagana to set up his final round match-up with Torrence. Kalitta had a .006 advantage at the light and went on to run a 3.698, only to fall just shy of Torrence's 3.684.
"Tough way to end a great race weekend for this Mac Tools Toyota team," said Kalitta. "We had a great hot rod and just came up a little short there in the final. We still have a shot at this title and I have the best group behind me. We will put these Mac Tools to work and go some more rounds in Dallas."

MADISON, IL – Doug Kalitta qualified fourth in Top Fuel, while Alexis DeJoria placed fourth in Funny Car to lead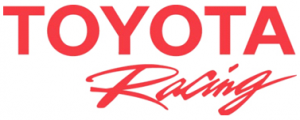 Toyota in preparation for Sunday's AAA Insurance NHRA Midwest Nationals at the Gateway Motorsports Park in suburban St. Louis.
Kalitta, who enters Sunday's playoff race second in the championship, registered a career-best 3.681-second pass at 331.85 mph in Friday night's qualifying run. He earned bonus points in two of the four Top Fuel sessions during the weekend.  He now has qualified in the top four at each of the three Countdown to the Championship playoff races to date.

BROWN LOOKS FOR FIFTH GATEWAY TITLE IN SIX YEARS – Antron Brown will be returning to his home away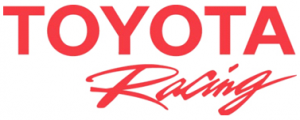 from home this weekend when the Mello Yello Drag Racing Series heads to Gateway Motorsports Park. The three-time world champion will be looking for his fifth win at the track in the last six years. In addition to his victories at Gateway from 2012-2015, he also won in 2009.
TOYOTA TOP FUELERS SHINE AT GATEWAY – Toyota's three Top Fuel playoff contenders have combined for nine wins at Gateway Motorsports Park including the last five in a row.  Antron Brown has five Gateway victories, Doug Kalitta has earned three and Shawn Langdon is the defending champion at the St. Louis area track. In addition, Richie Crampton was the number one qualifier at last year's event.

PLANO, TX – Antron Brown advanced to the Top Fuel semi-finals to lead Toyota at the NHRA Nationals at Maple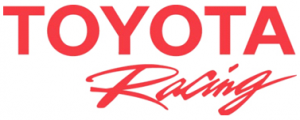 Grove Raceway in Mohnton, Pennsylvania, Sunday. The track entertained a record crowd over the course of the weekend.
Brown defeated fellow Toyota driver Richie Crampton in the first round and then knocked off pole-sitter Clay Millican in round two. In the semi-finals, he had a .028 advantage at the light, but eventually overpowered the track in falling to Brittany Force.