Toyota
NORWALK, OH – Doug Kalitta advanced to the Top Fuel final round to lead Toyota at today's Summit Racing
Equipment NHRA Nationals at the Summit Motorsports Park in Norwalk, Ohio.
Kalitta, who earned his third consecutive number one qualifier at the track on Saturday, defeated Troy Buff, Tony Schumacher and Leah Pritchett before losing in the finals by two one-thousandths of a second to Steve Torrence on a hole-shot.
"It's definitely disappointing to come up that close and not get the win for Mac Tools, Toyota and all of our great supporters," said Kalitta. "It felt great to run that strong all weekend. We were the number one qualifier and ran the overall quick time in three of the four passes today. We're headed in the right direction and I am confident the win is coming soon."

NORWALK, OH – Doug Kalitta ran a 3.709-second pass to set a new track E.T. record and earn number one
qualifier honors in Top Fuel to lead Toyota in preparation for Sunday's Summit Racing Equipment NHRA Nationals at the Summit Motorsports Park in Norwalk, Ohio.
It is Kalitta's first pole of the season and his third consecutive at Summit Motorsports Park and fourth overall in Norwalk.  It marks his 48th career Top Fuel number one qualifier.
"Fortunately, Jim (Oberhofer) and the Mac Tools Toyota guys had a great tune-up for the track," said Kalitta, who won at the Ohio track in 2015. "We got to about half track and it was really pulling. I knew it was on a good run. This is our home track and we'll be ready tomorrow."

SURGING LANDON LOOKS FOR REPEAT IN NORWALK – A surging Shawn Langdon will be looking to repeat his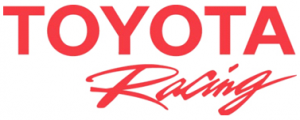 2016 race win in Norwalk this weekend.  Langdon missed the season's first four events, but is starting to make up for lost time, having advanced to the semi-finals twice in the last three races.  The strong showings have allowed him to close in on the final playoff berth for the Countdown to the Championship. In fact, the 2013 Top Fuel world champion is now just 120 points (six rounds) behind eighth place.
Langdon defeated J.R. Todd in an all-Toyota Top Fuel final to win the 2016 Summit Racing Equipment NHRA Nationals. He opened the day defeating Troy Buff and then followed by beating Antron Brown in round two and Brittany Force in the semi-finals before matching up with Todd. Coincidentally, this weekend Langdon will be competing in the very car that he defeated in the finals last year after joining Kalitta Motorsports earlier this season.

BRISTOL, TN – Shawn Langdon advanced to the Top Fuel semi-finals to lead Toyota at today's NHRA Thunder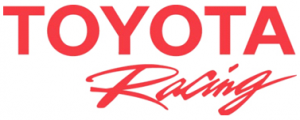 Valley Nationals at the Bristol Dragway.
The 2013 Top Fuel world champion defeated a pair of fellow Toyota drivers in Doug Kalitta and Antron Brown to advance to the semi-finals.  After a lengthy rain day, he was eliminated by Leah Pritchett.  Langdon, who missed the season's first four races, has now advanced to the semi-finals in two of the past three events.
"The track was very difficult and threw a lot of curveballs at the crew chiefs this weekend," said Langdon. "We did the best we could and tried to make the right calls. We were able to win some pedal-fests the first couple rounds and then we dropped a cylinder in the semis. We feel like we're starting to roll. We made up some points toward trying to get in the top 10 for the Countdown, so we felt good about that.  We're coming. We're making moves. We're learning every weekend. When we get this thing right, it's going to be a bad hot rod."

BRISTOL, TN – Doug Kalitta qualified second in Top Fuel with a 3.781-second pass to lead Toyota in qualifying for
Sunday's NHRA Thunder Valley Nationals at the Bristol Dragway in Bristol, Tenn.
Kalitta was the quickest qualifier on Friday in his Mac Tools/Toyota dragster, earning three bonus points. He fell just short of becoming the only active Top Fuel driver to register a number one qualifier at every track on the circuit – falling to second on the final Top Fuel qualifying run of the weekend.
Antron Brown notched the quickest pass in Saturday's first qualifying session and placed seventh overall. The series' point leader will match up with Pat Dakin in Sunday's first round.

TOYOTA DRIVERS LOOK FOR MILESTONES IN BRISTOL – A pair of Toyota Top Fuel drivers will be looking for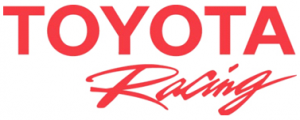 career milestones this weekend.
Antron Brown has won 32 Top Fuel races over the past five-plus seasons and has registered 47 career Top Fuel wins (good for fourth all-time) overall. In addition, the three-time world champion has won at least one race on every track on the NHRA circuit — except Bristol Dragway. If he can take home the Wally this weekend, he would become the only active Top Fuel driver to have won at every venue on the circuit. Brown enters the Thunder Valley Nationals as the series point leader with two 2017 victories.
Doug Kalitta also will be seeking a somewhat similar milestone this week as he tries to become the only active Top Fuel driver to earn a number one qualifier at every track on the schedule.  Kalitta has 45 career poles to go along with his 42 career wins.

ENGLISHTOWN, NJ – Antron Brown took over the Top Fuel point lead by advancing to the finals in his Matco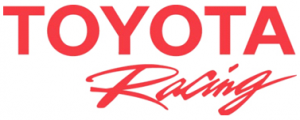 Tools/U.S. Army/Toyota dragster in today's NHRA Summernationals at the Old Bridge Township Raceway Park in Englishtown, New Jersey.
Brown reached his fifth final round in the last eight races before falling to Steve Torrence when he had a hole out when he stepped on the throttle. He had earlier defeated Blake Alexander and Brittany Force to set up the match-up with Torrence.  Brown, who earned his first pole position of the season on Saturday with a record-setting run, is now seven points ahead of Torrence in the points chase.