GAINESVILLE, FL –Antron Brown qualified fifth in Top Fuel to lead Toyota in front of a sell-out crowd Saturday in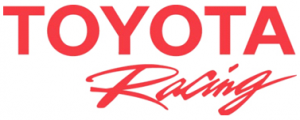 preparation for Sunday's 50th annual Amalie Motor Oil NHRA Gatornationals at Gainesville Raceway.
Brown jumped up to third on his first run on Saturday, earning one bonus point with a 3.726 run. He then followed up with a 3.728-second pass in round four to finish fifth. He's now qualified in the top five in each of the season's first three races.
"We struggled a little bit on Friday, but we had two good back-to-back runs today, although, we would have liked to have run a little better in the last run," said Brown, a three-time Top Fuel world champion. "The track was really good today and it's going to be good tomorrow. We're just going to push hard and see what we can do. Our Matco Tools Toyota boys are doing a good job and I think we're in a good position for Sunday."