Toyota
BAYTOWN, TX – Antron Brown qualified second in Top Fuel, while Cruz Pedregon drove his Camry to fifth in
Funny Car as the top qualifying Toyotas for Sunday's NHRA Springnationals at the Royal Purple Raceway in suburban Houston.
Brown placed second in each of the first three qualifying sessions with his best of 3.723-seconds being edged for the number one spot by just .001 seconds. With six bonus points on the weekend, he has now closed to within 18 points of the series lead – less than one round win – heading into tomorrow's eliminations.
Doug Kalitta placed third with a 3.731-second run and will be shooting for his third consecutive win and fourth overall at Royal Purple Raceway on Sunday.
LANGDON JOINS KALITTA IN HOUSTON – Shawn Langdon will return to the driver's seat this week for Kalitta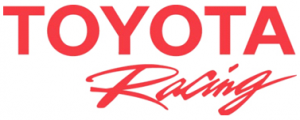 Motorsports in the Global Electronic Technology Toyota dragster. The 2013 world champion sat out the first four races after his sponsorship at Don Schumacher Racing fell through in December. Langdon, who has been a Toyota-sponsored driver since entering Top Fuel in 2009, has 14 career victories and has won at least one race in each of the past five seasons. His crew chief will be the legendary Connie Kalitta.
KALITTA HOPES TO EXTEND HOUSTON STREAK TO THREE – Doug Kalitta will be searching for his third consecutive win at Royal Purple Raceway this weekend, which would match the longest active Top Fuel winning streak at any track. He defeated Steve Torrence in the finals in 2016 and knocked off Tony Schumacher to take home the victory in '15. The win over Schumacher was especially memorable as it moved him past Don Garlits on the all-time Top Fuel wins list. He currently stands fifth all-time with 42 victories.
LAS VEGAS – Antron Brown defeated Tony Schumacher in the Top Fuel finals of the Denso Spark Plugs NHRA
Nationals at The Strip at Las Vegas Motor Speedway to become the first Top Fuel driver in NHRA history to win at least one race in 10 consecutive seasons.
Brown defeated Scott Palmer, pole-sitter Steve Torrence and Leah Pritchett to set up the final round match-up against Schumacher. The win is his first of the season and the 46th in Top Fuel competition for the long-time Toyota driver.
LAS VEGAS, NV – Doug Kalitta qualified third in Top Fuel to lead Toyota in preparation for Sunday's Denso Spark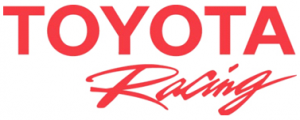 Plugs NHRA Nationals at The Strip at Las Vegas Motor Speedway.
After a tough first day of qualifying as track conditions played havoc with the field, Kalitta topped Saturday's first Top Fuel session with a 3.765 second pass and then was second in the final session with his best run of the weekend – a 3.756. He earned five of a possible six bonus points on the day. In addition, he's now qualified in the top three in three of the season's first four races and in the top five in every race to date in 2017.
BROWN LOOKS TO CELEBRATE AT THE STRIP AGAIN – It's been a while since Antron Brown has left Las Vegas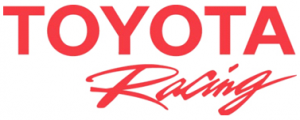 without a smile on his face. In his last three visits to The Strip at Las Vegas Motor Speedway, Brown clinched the 2015 Top Fuel world championship, won the 2016 spring event and then clinched his second consecutive series title at the 2016 Toyota Nationals. Of course, Brown's done a lot of celebrating over the past five years with three world championships and 30 race wins on his resume over that span.
VEGAS HAD HIGHS AND LOWS FOR DeJORIA IN '16 – Few tracks have provided a bigger roller-coaster ride for a driver than The Strip at Las Vegas Motor Speedway did for Alexis DeJoria in 2016. In the spring, DeJoria earned her second Las Vegas victory in the last three seasons, but then saw her season come to an abrupt end with a qualifying crash at the track in October – missing the final two races due to a concussion. In addition to her on-track activities, her Alexis DeJoria Racing team has played a huge rule in the Las Vegas community, offering free mammograms to female fans over 40 who attend the fall Toyota Nationals.
GAINESVILLE, FL – Antron Brown was the top finishing Toyota at today's Amalie Oil NHRA Gatornationals as he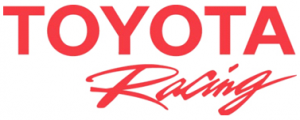 advanced to his first Top Fuel final round of the season before falling to Tony Schumacher at the Gainesville Raceway in Gainesville, Fla.
Brown defeated Chris Karamesines in the opening round and then dispatched fellow Toyota drivers Troy Coughlin Jr. and Doug Kalitta in the next two rounds before his match-up with Schumacher in the final.
GAINESVILLE, FL – Doug Kalitta qualified second, one spot ahead of Antron Brown as the two Top Fuel drivers led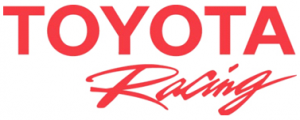 Toyota in preparation for Sunday's 48th annual Amalie Oil NHRA Gatornationals at Gainesville Raceway in Gainesville, Fla.
Kalitta ran a 3.698 in Friday's second qualifying session to earn the number two spot for the second time in three races this season. On Saturday, it was three-time series champion Brown who stole the spotlight with the best time of the day with a 3.716, which earned him three bonus points in the final qualifying session. Brown has now qualified in the top three at each of the season's first three events.