Courtesy of NHRA Division 2
Gainesville, FL – The 2011 Division 2 Lucas Oil Drag Racing Series events will feature an addition of 3 select "index"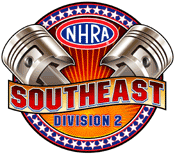 classes to the program.  All three index classes will be running for the coveted Wally trophy and will be collecting points toward the 2011 Division 2 Championship title.
Rules will parallel the popular NHRA Unleashed program and are available at www.nhraunleashed.com
·        Deep staging is allowed in all index classes. Courtesy staging is not required. The tree is in Autostart mode, and will not be held to allow extra time to deep stage.
·        Index classes will be laddered on a Sportsman ladder beginning 1st round.
·        Index classes will be run on a Pro Tree.
·        Delay boxes and/or timed throttle stops prohibited. Mechanical type throttle stops permitted. Any adjustment during the run prohibited. Timers of any kind associated with, but not limited to, fuel and/or nitrous delivery, throttle control, vehicle performance criteria, etc. are strictly prohibited. Transmission brake and two-steps are permitted.