PDRA
PITTSBORO, NC – The Drag 965-backed Championship team of Jason Harris is joining forces with Travis Harvey
and his team owners Vaughn Myles and Jimmy and Brad Boone for the remainder of 2015. These two longtime competitors will now be working as one, looking to be double trouble for competitors in PDRA Pro Nitrous. Harvey finished eighth in Pro Nitrous points in 2014, but he really proved his driving prowess in Top Dragster, becoming the first-ever PDRA Top Dragster Champion.
Jimmy and Brad Boone are supplying Harvey's ride, a 2014 Jerry Bickel Camaro, formally driven by Danny Perry. Both cars will be based out of the Robert Hayes Motorsports shop in Pittsboro, NC. Hayes, who tuned Harris to his amazing 2014 season and is one of the most sought after tuners in the business, will act as tuner for both cars.
PITTSBORO, NC – The Professional Drag Racers Association (PDRA) is proud to announce Shriners Hospitals for
Children® as its Official Charity. As a family-oriented organization, the PDRA believes that the partnership with Shriners Hospitals is fitting and hopes to bring greater awareness to the their mission to send Love to the rescue®. The PDRA will incorporate Shriners Hospitals into activities at each of their ten events in 2015 to increase awareness and provide fundraising opportunities.
PDRA will provide "Shriners Hospitals for Children, Official Charity of PDRA" decals for use on competition cars. Select PDRA drivers and Miss PDRA will also have the opportunity to visit Shriners Hospitals in coordinating cities along the PDRA tour.
PITTSBORO, NC – Pro Nitrous has never been a class for the faint of heart. With a host of committed, passionate, top
notch teams, this fire-breathing division of Pro Mod took required a profusion of guts and was stingy on the glory. Last season, Jason Harris made Pro Nitrous look more like a cakewalk, going to the final of every PDRA National Event, claiming six overall event wins and a clear Championship victory. Looks can be deceiving, however, and Harris believes things will only get tougher from here.
"I'd say this year will be the toughest year we've seen in Pro Nitrous, just for the simple fact that everybody seems to have the same combination," explained the defending Champ. "There's a lot of Musi motors out there and a lot of Sonny motors. Plus, Reher Morrison has really stepped up their game. It's going to probably be as tight as NHRA Pro Stock. It's going to come down to drivers more than equipment this year. Everybody's got the horsepower. Everybody's got a good car and crew. It's definitely going to a battleground this year. Not that last year was easy, but I think I made it look a little easier than it actually was. It's definitely going to be a fight this year."
PITTSBORO, NC – PSI Superchargers is a name synonymous with blown Pro Mod applications. Their superchargers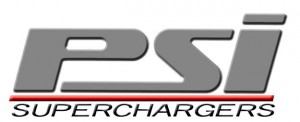 can be found dominating many venues at racetracks around the world. The company is reestablishing their commitment to their customers and is taking that commitment a step further by posting contingency with the Professional Drag Racers Association. PSI will post contingency in Pro Extreme, Pro Boost, Top Sportsman and Top Dragster.
"We're happy to be involved with the PDRA and support the racers that have supported us for many years," said Chelsea Clark, co-owner of PSI. Clark plans to attend several of the PDRA events this season, making face-to-face customer service a priority. "I plan to be down at the Dallas race working with the racers and providing any needed support for our products.
Located in Statesville, North Carolina, Kooks Headers and Exhaust is the latest performance industry entity to sign
on as a PDRA supporter for the 2015 season.
The history of the company dates back to 1962 when George Kook (Papa Kook) used his gas torch to build his first set of headers for his family race car. Involved heavily in racing, his talents did not go unnoticed by all the local racers. Papa Kook competed week in and week out at area drag strips. The business of building high-quality race headers and exhaust systems continues until this day. For the past 50 years Kooks has concentrated its efforts in the racing world. From drag to circle track, road racing, motorcycle, and even offshore boats, Kooks Headers has helped set records and win races. From humble beginnings Kooks has now grown to become a full-fledged manufacturing facility that prides itself on high quality and great customer service.
Owner Matt Bieneman Weighs in on MBE Successes, Performance Based Racing and the Direction of the PDRA
PITTSBORO, NC – MBE is the leading induction specialist in the country, with cylinder heads and intake manifolds
used in championship winning programs from NASCAR and NHRA Top Fuel, to Sprint Cars, Dirt Late Models, NHRA Pro Stock and more. Owner Matt Bieneman began his education on his father Dave Bieneman's Top Fuel car while he was still in his pre-teen years. From that young age, the Detroit native has never stopped learning and striving for greater performance in racing. Now his Mooresville, NC based business is a clear leader in cylinder head and intake manifold technology.
"Dad raced Top Fuel from the early 80s up through the early 2000s and won numerous IHRA races," Bieneman relayed of his not-so-humble beginnings. "When I was 17 I went to work for a Pro Stock engine builder around where I grew up in Detroit named Sam Gianino. From there I worked for Chuck Etchells for a couple of years on the first four second Funny Car and then from there went to work for Connie Kalitta and Dick Lahaie. I was there for their Championship years in the 90s.
PITTSBORO, NC – Small town country girl turned model and soon-to-be TV star, Jessica Clemons, has been named
the first-ever Miss PDRA. Born and raised in Alabama, Jessica loves the country life and all that goes with it. She was raised on the sports of hunting and stock car racing, and has combined those with her beauty and poise to develop an impressive modeling career with organizations such as NASCAR and Realtree. Now, Jessica brings her years of experience and racing passion to the Professional Drag Racers Association.
"I'm excited to bring a fresh new look and upbeat attitude to this growing racing series. I have a vast knowledge of drag racing and stock car racing, and hope our fans will see my passion and excitement," Jessica said of joining the PDRA family. "I helped build the race car and worked for a dirt track team, so I have first-hand knowledge of how much work goes into building a race car. Racing has always been a passion of mine.
"I'm looking forward to the experience and travel opportunities with the PDRA. It will be exciting to meet the drivers and, most importantly, the fans. I will enjoy making appearances on behalf of the PDRA and helping to build our fan base."