PDRA
PITTSBORO, NC – With four races left in its inaugural eight-race season, the all-eighth-mile Professional Drag Racers Association
(PDRA) heads to Virginia Motorsports Park, near Richmond, this weekend (July 24-26), for the NAS Racing PDRA U.S. Drags. With 100 points available for each round win, each event continues to take on significance.
After winning all four previous events this year, though, it probably won't concern Jason Harris, who has a stranglehold on the Switzer Dynamics Pro Nitrous lead. At 2,211 points, the Pittsboro, NC-based racer has nearly double the points of his closest rival, Tommy Franklin (1,150), who is closely followed by Pat Stoken, class rookie Lizzy Musi and Tim Savell.
MOORESVILLE, NC – As the 2014 racing season wears on racers using Pat Musi Racing Engines have continued to establish
themselves as the dominant forces in their respective categories, led by Jason Harris and his four consecutive Professional Drag Racers Association (PDRA) Pro Nitrous wins.
Harris extended his undefeated season June 28 by capturing the inaugural PDRA Summer Drags title at US 131 Motorsports Park in Martin, MI. In the PDRA's brief history, no one except Harris has left an event with a Pro Nitrous trophy.
"It's unreal; we've had a fantastic season. Everything has worked so well ever since we unloaded for the first time at Rockingham (NC)," Harris said. The latest Pat Musi Racing Engines 903 EFI engine sits between the framerails of his '68 Pontiac Firebird "Warbird" built by Robert Hayes Race Cars. The combination has been lethal for Harris' Pro Nitrous opponents, enabling the car to click off eighth-mile runs in the 3.70-second range at 200 MPH seemingly at will.
PITTSBORO, NC – When the Professional Drag Racers Association (PDRA) arrives at U.S. 131 Motorsports Park in Martin, MI, this
weekend (June 27-28), it will reach the halfway point of its inaugural eight-race season and Switzer Dynamics Pro Nitrous competitor Jason Harris will be attempting to keep his perfect record intact.
After winning the season opener from the number-one starting position in April at Rockingham, NC, Harris duplicated both efforts a month later in Valdosta, GA. He slipped a little with a third-place start at Memphis late in May, but the final result remained the same with Harris taking the trophy home. Still, the Pittsboro, NC-based racer isn't taking his early season success for granted.
PITTSBORO, NC – Building on the overwhelming success of its inaugural event last month at Rockingham Dragway in North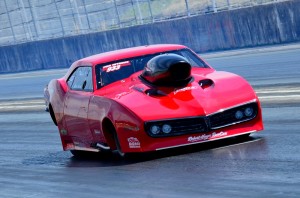 Carolina, the Professional Drag Racers Association (PDRA) is heading this weekend (May 8-10) to South Georgia Motorsports Park (SGMP), near Valdosta.
Headlined by the NAS Racing Pro Extreme and Switzer Dynamics Pro Nitrous classes, the inaugural PDRA Georgia Drags also will feature an all-new Pro Boost division presented by Precision Turbo and Proline Racing Engines, along with Aruba.com Extreme Pro Stock, Pro Extreme Motorcycle, Top Sportsman, Top Dragster and two Jr. Dragster classes.
"We had full grandstands, a great car count and record-setting performances at Rockingham and I expect to see more of the same at Valdosta," PDRA Race Director Bob Harris said. "I invite everyone to come out and watch the very best eighth-mile drag racing in the world, PDRA style."
PITTSBORO, NC – Drag-racing's tough and highly competitive doorslammer categories have had many stars over the years, but
perhaps one of the most successful and internationally recognized is Pat "Popeye" Musi.
Musi, who until recently was based in New Jersey, opened his first speed shop in 1970 and began racing Pro Stock four years later. From then on he carved out a career that saw him win eight Pro Street championships as well as garner numerous wins in other classes, including Pro Stock and Pro Modified.
Proving that this truly is a family affair, Musi's 23-year-old daughter Lizzy is now following in her dad's footsteps. After two years in Top Sportsman, Lizzy has moved up to the PDRA's Pro Nitrous class for 2014
SALTILLO, MS – The recently formed Professional Drag Racers Association (PDRA) today named VP Racing Fuels as the "Official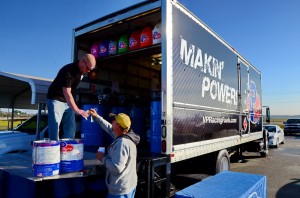 Fuel Supplier" for the all-eighth-mile drag racing series. In addition, VP Racing Fuels will sponsor a Low Qualifier award for Extreme Pro Stock at each of eight scheduled PDRA events this year.
"We're very happy to be associated with the PDRA," VP Racing Fuels Director of Marketing Steve Scheidker stated. "We've been a longtime supporter and fuel supplier for eighth-mile outlaw doorslammer racing and this relationship with PDRA further demonstrates our commitment to this important segment of drag racing."
SALTILLO, MS – The recently formed Professional Drag Racers Association (PDRA) announced today, minimum weight limits
for entries to its Pro Extreme (PX), Pro Nitrous (PN) and brand-new Pro Boost (PB) classes.
"The minimum weights are going to change a bit from what people were used to last year. Our Pro Extreme minimum is going from 2,200 pounds to 2,275 pounds," PDRA Technical Director Rick Moore said. "That includes both car and driver and after weighing these cars all last year I can say there were a lot more heavier cars than there were light cars in this class, so this change will actually affect relatively few of the current teams."
Similarly, Moore said the minimum weight in Pro Nitrous will increase from 2,300 pounds to 2,375 pounds.